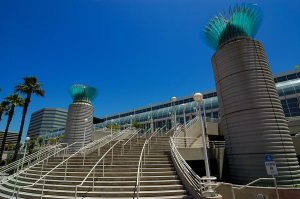 Medical practices and healthcare-related businesses must be aware of privacy laws when managing their records. HIPAA sets the federal minimum standards for medical privacy and enforces penalties for violations.
Records Nations helps you stay in compliance with certified medical record scanning and medical record storage services. Our providers are pre-screened, verified, and proven providers of secure medical record scanning and storage. You will be able to efficiently track patient care and files with our services.
Preparing Medical Records for Scanning in Long Beach
Paperless medical practices enjoy the simplicity of managing patient records, prescriptions, and transcripts. With digital files, you can quickly access your documents, coordinate care between practices, and collaborate within your team to prevent errors. Digital files can be easily integrated into the Electronic Health Record System (EHR) of your choice or your existing system.
To begin your medical record scanning project, we will need an estimate of the number of files you would like to scan. Learn more about counting your documents here. Follow these three easy steps and Record Nations Long Beach will take care of the rest:
Call us at (562) 222-4857 or fill out the form to request free, personalized quotes from scanning providers in the Long Beach area. Be sure to tell us the number of records you would like to scan and the level of detail you want for each file.

You will be contacted by multiple medical record scanning providers within just a few minutes.

Review the price options, choose a provider that best fits your needs, and begin your scanning project.
Medical Records Storage Services
The amount of physical storage you will need is reduced when used in conjunction with medical record scanning services. However, some files will need to be retained to keep as backups or for other reasons. For those files, we offer secure medical record storage in our HIPAA and HITECH-compliant facilities.
Our facilities offer climate control, disaster protection, and 24/7 monitoring. You can rest assured that your records are safe and protected with Record Nations Long Beach. We also have cloud storage available for all of your digital needs.
Medical Records Custodian
A custodian is a person or company that is hired to manage patient records of healthcare facilities no longer in operation. Each state has different rules and guidelines for how long a record needs to be stored.
Custodians of medical records can store physical copies in a secure storage facility or scan the documents and store them electronically using an EMR system. With either option, patient records must be readily available upon request. Failure to produce forms could result in fines or penalties.
Record Nations Long Beach can help you find a local provider to manage your records, release needed information and destroy the records after the retention period.  
Get Free, No-Obligation Quotes on Medical Record Scanning and Storage in Long Beach
Request free quotes on our services by calling (562) 222-4857 or filling out the form. Within minutes, you will be connected with Long Beach-based providers.
Record Nations Long Beach Location
Record Nations Long Beach
6510 E Spring St
Long Beach, CA 90815
(562) 222-4857
long-beach@recordnations.com
Our hours of operation are Monday-Friday 9:00 AM to 5:30 PM and Saturday 9:00 AM to 4:00 PM.
Record Nations proudly services Long Beach and these nearby areas:
Anaheim | Bangle | Belmont Shore | Beverly Hills | Bixby Knolls | Burbank | California Heights | Corona | Culver City | Dolores | Dominguez | Gardena | Gaspur | Glendale | Huntington Beach | Irvine | Los Angeles | Mission Viejo | Naples | Newport Beach | Ontario | Pasadena | Riverside | Santa Ana | Santa Monica | Seal Beach | Signal Hill | Simi Valley | Van Nuys | Vista del Mar | Watson | Watson Junction | Willowville | Wilmington