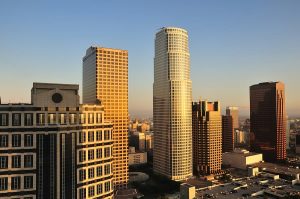 From document conversion (converting paper documents into editable electronic documents), or document imaging, Document scanning services are a crucial aspect for your document management plan.
Record Nations Los Angeles has a document scanning service provider to handle your project. Our document scanning services help convert files into images that can be sorted and filed easily.
If you don't see exactly what you are looking for (or you know exactly what you need), please take a minute to give us a call at (310) 750-4421, or just fill out the form on the page.
How Does Document Scanning Services Work in Los Angeles?
All of our Network Members in the Los Angeles area can scan and index your documents quickly for a reasonable price. A document scanning service that provides accurate, high quality, consistent files is tremendously important for a document scanning project.
Record Nations LA handles all kinds of documents- large format, drawings, schematics and more. We can even come to you to pick up your documents or scan them on site if they contain sensitive information or you want to ensure they are secure.
Here are the basic steps we assist you with for every scanning project:
Removing any bindings on your files or documents to prepare them for scanning.
Prepping single or double-sided documents to convert them to digital images.
Indexing for every file, page, or even an entire document to make it easier to find.
OCR services so your documents can be converted to editable text.
Once the document conversion is complete, we'll deliver your new digital files on the medium that you choose- CDs, DVDs, or even to a Cloud Storage Service.
If you have more to do than what we mentioned above, let us provide a custom quote for your project. To get started, submit a FREE quote or give us a call. Be sure to mention any additional details and information.
Counting the Number of Documents For Your LA Scanning Project
If you have your files in standard bankers boxes (12.5′"W x 15.5′"D x 10.5′"H), you can fit 2,000 to 2,500 sheets of paper in each box depending on the thickness of the paper and file folders you have. Large file boxes (15′"W x 24′"D x 10.5′"H) can hold 4000 to 4500 sheets of paper.
You can also estimate the number of pages/boxes you have on a shelf. On average, you can figure that you'll have around 150 to 200 sheets per inch of space on your shelf or in your cabinet.
If your documents are packed loosely, you need one standard banker's box for every 13" to 16" of space on your shelves. If you can't fit one more piece of paper on your shelf, you should need one standard banker's box for every 10" to 12" of space.
Although this is an approximate number, it will give you an idea of about how many boxes you have and how many sheets you need to scan.
How Much Does A Secure Scanning Service Cost in Los Angeles?
Document scanning companies in California usually charge 7-12 cents per page for their services. Prices vary depending on several factors, including where you're located, how much you have, and which contractor is completing your project.
The quote on your project is determined by several things:
Are you looking for a certain type of scanning? (OCR, redaction, indexed, non-indexed)?
Do you know how many pages do you need to scan, and if they're double-sided?
What timeframe are you looking for to start and complete the project?
Are there any specific requirements you have to interface with your current systems?
These are just a few of the questions our experts ask when you contact us to make sure you get the service you need. We provide a simple way to get a free custom quote from multiple document scanning companies.
Contact us for a FREE Quote on Dochttps://www.recordnations.com/los-angeles/document-scanning/ument Scanning Services in Los Angeles today!
Record Nations Los Angeles has decades of experience in document scanning and document management. To get started with your scanning project in Los Angeles today, fill out the form to the right, or give us a call at (310) 750-4421.
Record Nations Los Angeles Location
Record Nations Los Angeles
10919 Weyburn Ave
Los Angeles, CA 90024
(310) 750-4421
los-angeles@recordnations.com
Our operating hours are Monday-Friday 9:00am to 5:00pm.
Record Nations Los Angeles proudly serves these cities throughout Los Angeles:
Agoura Hills | Anaheim | Arcadia | Artesia | Avalon | Azusa | Baldwin Park | Bell | Bellflower | Beverly Hills | Bradbury | Burbank | Calabasas | Carson | Chino | Claremont | Corona | Covina | Cudahy | Culver City | Diamond Bar | Downey | Duarte | El Monte | El Segundo | Gardena | Glendale | Hawthorne | Hermosa Beach | Hidden Hills | Huntington Beach | Inglewood | Irvine | Laguna Hills | Lakewood | Lancaster | Lawndale | Lomita | Long Beach | Los Angeles | Lynwood | Malibu | Manhattan Beach | Mission Viejo | Montebello | Monterey Park | Newport Beach | Ontario | Palmdale | Palos Verdes | Estates | Paramount | Pasadena | Pico Rivera | Pomona | Rancho Palos Verdes | Redondo Beach | Riverside | Rolling Hills | San Dimas | San Marino | Santa Ana | Santa Clarita | Santa Monica | Sherman Oaks | Simi Valley | South Gate | South Pasadena | Temple City | Torrance | Van Nuys |Vernon | Venice | Walnut | West Covina | West Hollywood | Westlake Village | Woodland Hills