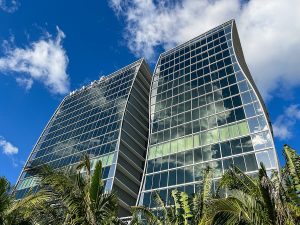 Instant accessibility to medical information improves patient care and office processes by streamlining operations and making record management more efficient. Medical records scanning and medical records storage services allow you to make the transition to a digital practice, making your files readily available at the click of a button.
Scanning services convert your physical files into digital images using professional-grade scanning equipment. Medical records storage allows you to retain physical files as backup or for other purposes in an offsite storage facility. Together, these services will make the digitization process reliable and safe.
Medical record scanning and storage services are HIPAA compliant to maintain patient confidentiality and help you avoid privacy violations. Record Nations Orlando is committed to providing high-quality services that help your practice run efficiently.
Preparing Medical Records for Scanning
Going paperless also improves the flow of information, making it easier to collaborate on care between departments and different practices. Medical providers will be able to make treatment decisions more precisely without worrying that the medical information is not up-to-date.
Get ready for your conversion project by counting the number of files you would like to scan. This number helps us plan for your project and allows providers to give you an accurate price quote. Learn how to count your documents here.
Begin medical records scanning with these 3 simple steps:
Call us at (407) 283-7054 or fill out the form to request free quotes. Include the approximate number of records you would like to scan and the level of detail you want for each file.
Within minutes, several Orlando-based scanning companies will contact you with competitive price options.
Select the company that best fits your needs and together you can begin your scanning project.
Medical Records Storage Services
Going paperless reduces the amount of storage you will need, but does not eliminate physical storage needs. Medical records have a specified retention period that is determined by the state. For files that must be retained, Record Nations offers secure offsite storage.
Our offsite facilities have advanced security features that will protect your records from loss and theft. We also have climate control and disaster protection to prevent damage. Retrieval options are available around the clock. Digital storage is also available with cloud services if needed.
Medical Records Custodian 
When an Orlando healthcare facility closes, a person or company is appointed as the custodian to manage the patient records. 
Custodians of medical records can store physical copies in a secure storage facility or scan the documents and store them electronically using an EMR system. With either option, patient records must be readily available upon request. Failure to produce forms could result in fines or penalties.
Record Nations can help you find a local provider to manage your records, release needed information and destroy the records after the retention period. 
Protect Your Patients' Information More Easier Today!
Medical records management affects the way your entire practice is run. Record Nations would love to assist you in getting organized and running efficiently today. Call us at (407) 283-7054 or fill out the form to get started with our services right away.
Record Nations Orlando Location
Record Nations Orlando
2212S Chickasaw Trl
Orlando, FL 32825
(407) 283-7054
orlando@recordnations.com
Our normal operating hours are Monday-Friday from 9:00am-6:00pm and Saturday 9:00am-2:00pm.
Record Nations proudly serves these cities throughout Orlando and Central Florida:
Altamonte Springs | Azalea Park | Casselberry | Conway | Doctor Phillips | Fairview Shores | Fern Park | Forest City | Goldenrod | Lockhart | Maitland | Oak Ridge | Pine Castle | Pine Hills | Winter Park