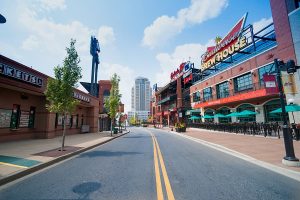 Medical professionals must protect personal health information (PHI) to safeguard their patients and follow privacy laws. Legal mandates like HIPAA and HITECH set privacy standards that help keep PHI on medical records safe, enforcing violations and penalties when precautions are not taken.
Record Nations offers compliant medical records scanning and medical records storage services. We carefully handle your records throughout the scanning and storage process to ensure confidentiality.
Preparing Medical Records for Scanning
Paperless medical practices are more efficient in the management of patient files because they have instant access to their documents. Instant access makes it easier to align care according to a patient's medical history, coordinate care between practices, and reduce errors while updating patient information.
Our medical record scanning professionals will accurately capture your physical files and convert them to a digital format. Once digital, your files can easily be integrated into your current Electronic Health Record System (EHR). All we ask of you is to count your records to prepare for scanning. An estimate will help us get ready to scan and give you an accurate price quote for your project. Learn more about counting your documents here.
Follow these easy steps and we will take care of the rest:
Call us at (314) 549-8799 or fill out the form to request free, personalized quotes from scanning providers in the Saint Louis area. Be sure to tell us the number of records you would like to scan and the level of detail you want for each file.
You will be contacted by multiple medical records scanning providers within just a few minutes.
Review the price options, choose a provider that best fits your needs, and begin your scanning project.
Medical Records Storage Services
The need for physical storage is greatly reduced when you have transitioned to a paperless office. However, there will still be files that must be retained as backup or kept for legal purposes. For those files, we offer medical record storage options in our secured offsite facilities.
We will keep your records safe with climate control, 24/7 surveillance, and customized access. You will be able to retrieve your files as needed with quick retrieval options available anytime. Our facilities are HIPAA and HITECH compliant to maintain confidentiality and protect sensitive information.
We also have digital cloud storage available for your data storage needs.
Medical Records Custodian
Missouri requires medical records to be stored for at least 7 years. Custodians of medical records can store physical copies in a secure storage facility or scan the documents and store them electronically using an EMR system. With either option, patient records must be readily available upon request. Failure to produce forms could result in fines or penalties.
Using a medical custodian takes the liability off of you or your practice. Hiring a company to manage your facility's medical records ensures you will remain in compliance and your past patients will continue to receive care and support. 
Record Nations can help you find a local provider to manage your records, release needed information, and destroy the records after the retention period. 
Enhance Your Medical Practice in St. Louis Today!
Record Nations is your one-stop shop for medical record management. Request free, personalized price quotes by calling (314) 549-8799 or filling out the form. We will consider your specific needs and find the right services for your company.
Record Nations St. Louis Location
Record Nations St. Louis
7253 Watson Rd
St. Louis, MO 63119
(314) 549-8799
st-louis@recordnations.com
Our normal operating hours are Monday – Friday 9:00 AM to 6:00 PM and Saturday 9:00 AM to 2:00 PM.
Record Nations proudly serves these cities throughout the St. Louis area:
Affton | Bellefontaine Neighbors | Cahokia | Clayton | Crestwood | Creve Coeur | East St Louis | Ferguson | Granite City | Jennings | Kirkwood | Lemay | Maplewood | Mehlville | Overland | Richmond Heights | Shrewsbury | Sunset Hills | University City | Webster Groves