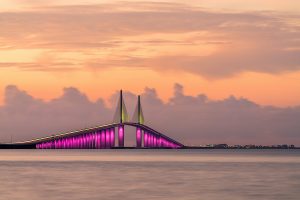 Medical record scanning and medical record storage services help you make the transition to a paperless office. Our secure scanning will maintain the privacy of your personal health information (PHI) throughout the digitizing process and our storage facilities will protect your records while not in active use. Our services are HIPAA and HITECH certified for your protection and include innovative security features.
Call us at (813) 774-4021 or fill out the form to learn more about our services. We can answer all of your questions and guide you through the conversion process. We serve private practices, hospitals, and healthcare-related businesses with scanning and storage projects large and small.
Preparing Medical Records for Scanning in Tampa
Professional scanning services take the stress out of converting your files. We use industrial-grade scanners to quickly and accurately capture your documents and convert them to digital files. We can scan all kinds of documents including patient charts, billing information, lab results, and much more.
Your newly converted files will be indexed and tagged to keep you organized and enable you to use keyword search capabilities. You will be able to integrate your files onto an Electronic Health Record System (EHR) for even more functionality.
To begin the scanning process, we will need an estimate of how many files your will be converting. You can estimate the number of files with our counting tips, here.
When you are ready, follow these simple steps to begin your medical record scanning project:
Call us at (813) 774-4021 or fill out the form to request free quotes from scanning providers in the Tampa area. Include the number of records you would like to scan and the level of detail you want for each file.
Multiple medical record scanning providers will be in contact with you right away.
Review the price options, choose a provider that best fits your needs, and begin your scanning project.
Medical Records Storage Services
Critical documents and inactive files that must be retained physically can be safely stored in our offsite storage facilities. We protect your medical records with layered security features including live patrol, 24/7 monitoring, and disaster protection. We offer customized access to your files and retrieval options on-demand.
We are committed to protecting health information and providing high-quality, consistent storage options. If you need additional digital storage, we also have cloud services available. We look forward to assisting you in all of your medical record storage needs.
Medical Records Custodian
If a Tampa healthcare facility closes, a person or company is often appointed as the custodian to manage the patient records. Florida state law requires medical records to be retained for at least 5 years. 
Custodians of medical records can store physical copies in a secure storage facility or scan the documents and store them electronically using an EMR system. With either option, patient records must be readily available upon request. Failure to produce forms could result in fines or penalties. 
Record Nations Tampa can help you find a local provider to manage your records, release needed information and destroy the records after the retention period.  
Get Free, No-Obligation Quotes on Medical Record Scanning and Storage in Tampa
Record Nations has been assisting healthcare providers with record management for over 20 years. We use our experience and expertise to offer services that make your daily operations easier and more efficient.
Call us at (813) 774-4021 or fill out the form to get started today. We will send you free, no-obligation quotes within minutes.
Record Nations Tampa Location
Record Nations Tampa
4522 W Village Dr
Tampa, FL 33624
(813) 774-4021
tampa@recordnations.com
Our normal operating hours are Monday-Friday from 9:00am-6:00pm and Saturday from 10:00am-2:00pm.
Record Nations proudly serves these cities throughout the Tampa area:
Bloomingdale | Brandon | Citrus Park | Clearwater | Dunedin | East Lake | Egypt Lake-Leto | Lake Magdalene | Lakeland | Largo | Lutz | Mango | Oldsmar | Palm Harbor | Pinellas Park | Safety Harbor | St. Petersburg | Temple Terrace