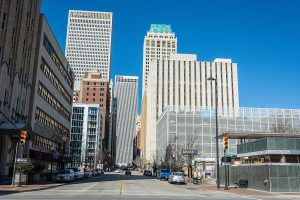 Digital information technology has revolutionized healthcare in the past decade. Patient information is now available at doctors' fingertips, improving efficiency and patient care overall. Medical records scanning and medical records storage services help you begin the conversion process to become a digital practice.
Record Nations partners with medical record management providers that can scan and store large volumes of documents with HIPAA and HITECH compliance. We will help you organize your information to run efficiently, so you can focus on providing excellent care for your patients.
Preparing Medical Records for Scanning
HIPAA and other privacy regulations were created to protect patient confidentiality and personal health information (PHI). Our medical records scanning services comply with HIPAA standards by safeguarding your information throughout the scanning process.
Prepare for your scanning project by counting the documents you plan on scanning. An accurate count helps your provider plan for your project and allows them to give you a correct price estimate. Learn how to count your documents here.
Start your scanning project by following these 3 steps:  
Call us at (918) 917-5623 or fill out the form to request free quotes on local medical record scanning services. Include the approximate number of records you would like to scan and the level of detail you want for each file.
Within minutes, several Tulsa-based scanning companies will contact you with competitive price options.
Select the company that best fits your needs and together you can begin your scanning project.
Medical Records Storage Services
Medical record storage provides a secure space to retain your records without taking up valuable office space. Our facilities protect your files from theft, loss, and damages with customized access, constant monitoring, and disaster protection. We also have digital storage services available to cover all of your medical record storage needs.
Medical Records Custodian
When a Tulsa healthcare facility closes, a person or company is appointed as the custodian to manage the patient records. Each state has different rules and guidelines for how long a record needs to be stored. Oklahoma requires medical records to be stored for a minimum of 5 years. 
Custodians of medical records can store physical copies in a secure storage facility or scan the documents and store them electronically using an EMR system. With either option, patient records must be readily available upon request. Failure to produce forms could result in fines or penalties.  
Organize Your Medical Practice in Tulsa Today!
Medical records scanning and storage services can improve the way your practice provides care and connects with patients. Call us at (918) 917-5623 or fill out the form to receive free quotes on medical records scanning and storage services today.
Record Nations Tulsa Location
Record Nations Tulsa
7022 E 41st St
Tulsa, OK 74145
(918) 917-5623
tulsa@recordnations.com
Our normal operating hours are Monday-Friday from 8:00am-5:00pm.
Record Nations is proud to service Oklahoma cities near Tulsa, including:
Bartlesville | Bixby | Broken Arrow | Claremore | Coffeyville | Independence | Jenks | Muskogee | Okmulgee | Owasso | Ponca City | Sand Springs | Sapulpa | Stillwater | Tahlequah