Cloud storage and services can change the way you do business.  It's one of the easiest ways to manage and organize your documents without having to spend thousands of dollars on filing cabinets, folders, and labor to do it the traditional way.
Storing paper files in-house leaves yourself open to errors,  missing paperwork, and difficulty finding what you need.  By digitizing your documents you will be able to find and share them easier, and it helps you organize the workflow of your office better.
Here's some questions to ask to see if cloud services would be a good fit for you:
Do you need to make sure that you have secure off-site backup for all of your records?
Are there laws and guidelines that your business must follow in order to avoid any legal issues?
How many documents do you have to keep stored onsite so you can access them, and what do you need to archive or store to ensure you retain them for the proper amount of time?
Check out this infographic with all of the different things you should keep in mind when it comes to selecting the right cloud storage service for your business: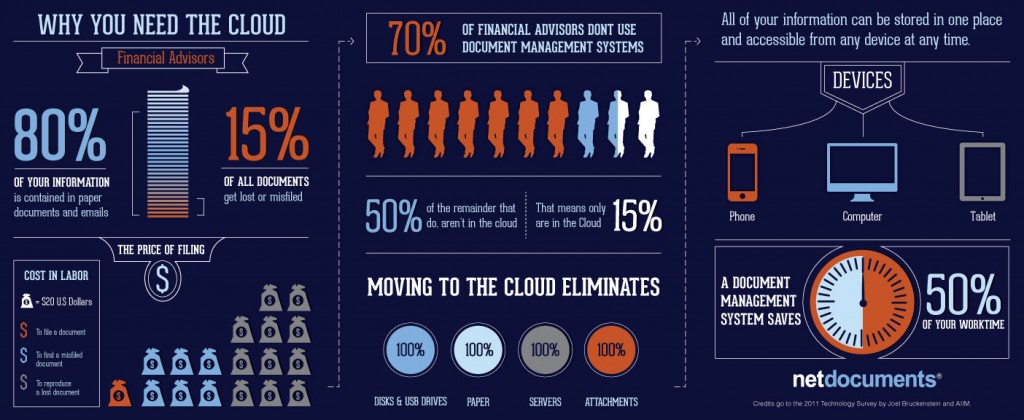 Get Free Quotes on Cloud Storage and Online Data Backup Today!
Record Nations can help you find the right online data backup service for your needs. Come see why we are the first choice for data backup solutions.
Record Nations works with a team of professionals that provide reliable online data backup solutions for your business. In addition to online backup services, we can help you convert your paper records to digital copies by scanning the documents for you. Our cloud storage services will keep your records safe and easy to access. Learn how our data backup solutions can help you today!
To get started, fill out the form to the right, or give our experts a call at (866) 385-3706. Our team will help you find the right paperless solution for your business.