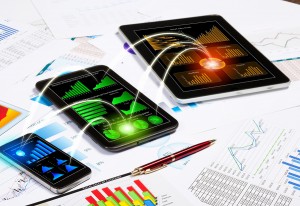 Did you know that 95% of data created today is digitally born. This means that most documents are created on a computer, and usually stay in this form. The problem is there is not usually much organization when it comes to saving these documents. A cloud storage system helps you organize and manage all of your documents so that it can be as functional as a paper filing system.
Documents that are created and stored in a cloud system are more secure, easily managed, and more convenient to access. Maybe you are considering the transition to a cloud storage system for your business. We did some research on some of the top 10 industries that receive the biggest advantages to converting to a cloud storage system.
10 Industries That Gain from Digitizing Documents
Education:
Cloud computing in education opens avenues for better research, discussion, and collaboration. It also provides a software desktop environment, which minimizes hardware problems. Cloud computing also enables classes to be run on remote locations.
Marketing Companies:
The cloud makes it very easy to collaborate on a project. Meaning many people in an agency can easily access the same materials and work on a project together without having to physically meet.
Online Entertainment:
Most people come on the internet for entertainment; therefore, cloud computing is the perfect place for reaching to a varied consumer base.
Healthcare:
A better data management makes healthcare a perfect candidate for cloud computing. Both patients and doctors can access medical images, reports, records, and care management advice through cloud computing.
Information Technology:
The IT industry thrives on information and cloud computing provides the perfect platform for testing of new software and techniques.
Finance and Banking:
Cloud computing eliminates the need for having a separate banking portal and client database for every location. This means faster and better business.
Telecommunication:
Telecommunication companies can use cloud computing to provide both private and public cloud networks to customers and organizations for domestic and commercial purposes.
Hospitality Industry:
Many big hotels have moved to cloud computing to get closer to customers. From reservation systems to menus, everything is available across the continents without any extra cost in infrastructure and individual training resources at every location.
Start-ups:
Cloud computing has come as a boon for many start-ups. Start-ups can be built on cloud computing with little or no investment. A wider and diverse computer base can be easily accessed on the cloud.
Security:
The computer and IT industry are forever plagued by hackers and other security attacks; therefore, security business will always have a high demand. Security on cloud computing cuts down the investment cost and also decreases the need of extra space on every system.
Digitize Your Documents Today
If you think digitizing your documents could benefit your business, we can help you locate a professional scanner near you. Our network of scanning service professionals have extensive experience in helping businesses of all sizes migrate to a paperless office or digital filing system. We use proven methods combined with the latest scanning software and equipment to help create a very useful document management system that will change the way you do business.
If you are interested in learning more about the document management services that we can provide, fill out the form to the right, or give us a call at (866) 385-3706.