Your business might fall victim to a data breach if the right precautions are not taken. Even huge corporations have fallen victim to major data breaches in 2016 such as Yahoo, Myspace, LinkedIn, and countless Medical/Healthcare companies. In 2016 alone, over 1 billion account credentials were exposed on the internet.
Keeping Quiet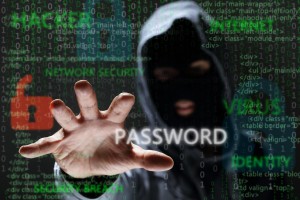 This is a scary time for businesses and individuals; hackers are getting smarter and your private information could be at stake without you even knowing it. Yahoo has been in the news since 2015 about its data breach, but they recently confirmed even more people's information were at stake. A major problem is Yahoo may have known about this information as early as August, but they didn't coordinate with law enforcement right away – endangering thousands of users' private information.
As stated by the NY Times, "The "Paranoids," the internal name for Yahoo's security team, often clashed with other parts of the business over security costs. And their requests were often overridden because of concerns that the inconvenience of added protection would make people stop using the company's products." Yahoo was more focused on improving their services than making sure the company's product was safe and secure for their users.
Companies are supposed to promptly notify customers when their data has been compromised, but this creates many PR issues and looks bad on the company: lawsuits can be filed, customers may turn away, reputations destroyed, and stocks may decrease. Data Breaches hit companies and their customers hard, and 2016 shows this problem is only getting worse.
Major Data Breaches from 2015 – Today
How it happened: The company believes a "state-sponsored" actor was behind the attack, although the identity of the attacker has not been found.
Who was affected: 500,000,000 Yahoo accounts
Information stolen: E-mail Addresses, Passwords, Full User Names, Dates of Birth, Telephone Numbers, and in some cases, Security Questions and Answers
Penalties, PR issues, and General Problems:
Verizon had agreed to buy Yahoo's core properties just days before the attack for $4.83 billion and now they are considering renegotiating their terms.
Startpage, a Europe-based search engine, canceled its partnership with yahoo. Being a company that focuses on user privacy, the CEO stated, "We can no longer have confidence in them."
There have also been multiple concerns regarding why it took so long for Yahoo to disclose the security breach.
Yahoo is even trying to make is harder for users to flee to another email client by disabling mail forwarding.
Lawsuits have begun piling up for failing to protect users' personal information
How it happened: No one has yet been identified as the attacker. Anthem is the second-largest health insurer in the US.
Who was affected: 78,800,000 current and former members and employees
Information stolen: Names, Birth Dates, Social Security numbers, Home Addresses, and other personal information
Penalties, PR issues, and General Problems: Details of the cyber attack has remained mostly in the dark.
Customers began questioning whether Anthem could handle the high volume of consumers they had, being the second-largest health insurer in the US.
Since then, there have been other high-profile healthcare digital attacks that have dominated the news.
Two years of credit monitoring were granted to those who were affected by the breach.
Anthem has not addressed the cyber attack in any quarterly earnings, but it is estimated the costs and fines are presumably millions of dollars.
They are also facing multiple class-action lawsuits from customers affected by the cyber attack.
How it happened: It is unclear when the data was stolen, as Myspace was unaware they had been hacked. The same hacker who was selling stolen LinkedIn users data, who's known as Peace, claims to have 360 million emails and passwords. The hacker is trying to sell the Myspace passwords for $2,800.
Who was affected: 360,000,000 Myspace users (even if you haven't been on Myspace in years, your data is still there)
Information stolen: Email Address, a Username, one Password and in some cases a Second Password
Penalties, PR issues, and General Problems:
Many people don't remember their passwords from Myspace, but now they can look up their password online for anyone else to see.
Multiple surveys have found that between 50% and 75% of U.S. Internet users have one password they use on most if not all their online accounts, so now your password may be available to a stranger to get into something a little more interesting like your bank account or email.
Phishing emails can also be used by spammers in big breaches to trick people into clicking on dangerous links.
How it happened: A laptop and portable hard drives were stolen from the Office of Child Support Enforcement in Washington, filled with personal information. According to police, the intruders used a copy of a building key that was kept from a former employee.
Who was affected: 5 million vulnerable children and family's records
Information stolen: Social Security Numbers, Birth Dates, Addresses and Phone Numbers
Penalties, PR issues, and General Problems:
The Office of Child Support Enforcement was under question why a personal laptop was being used to conduct child-support audits containing millions of names and Social Security numbers.
They were also questioned on why HHS officials didn't notify Congress of the theft for two months, even though the Federal Information Security Management Act requires provide Congress with notification no later than a week after a major incident takes place.
OPM had to offer credit monitoring services and identity theft insurance to those affected in the second breach.
Police arrested Nicholas Perring and Demario heard who were connect to the burglary.
How it happened: Chris Vickery, a computer security researcher, uncovered a database that is exposed on the internet due to an incorrectly configured database. The identity of the hacker has not yet been found.
Who was affected: 191 U.S. voters
Information stolen: Names, Addresses, Birth Dates, Party Affiliations, Phone Numbers, and Emails of voters in all 50 U.S. states
Penalties, PR issues, and General Problems:
The exposed data could be used for an issue-oriented campaign. Campaigns can easily learn personal information such as whether you're a gun owner or if you are pro-abortion.
Criminals can use this information to target victims of the breach.
What Can We Learn from Data Breaches?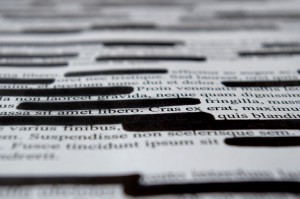 Since we know how common data breaches are it is important to take steps to protect yourself. To keep the privacy of your files safe, you should stay on top of your document management system. Using a Secure Document Redaction service can help you limit the visibility of any document with specific information that is not suitable for all eyes.
Redaction is the process of removing all text and images from a private document. It is used by governments and businesses to help protect the privacy of their customers, patients, and community. This way industries, such as the health industry, can limit those who can access patient's social security numbers to the very few. This helps remove private information from confidential files that might be used for identity theft.
Companies can redact most private information, but still include these items:
Last four digits of an individual's Social Security Number
Minor's Initials
Only city and state of a home address
Last four digits of a financial account
Only the year of a person's date of birth
On top of this, it is always important to make sure you are making your passwords as difficult as possible. Check out our article, Top Password Manager Tools of 2016, to help you start protecting your passwords today.
Get Free Quotes on Document Redaction Services Today!
Record Nations works with the top redaction services throughout the country. We partner with the best companies in your area to allow our clients to get top-notch service and be guaranteed the best results. Let us help you find the best fit for your redaction needs quickly and easily.
To get started, fill out the form to the right or give us a call at (866) 385-3706.  Within minutes of receiving your request, you will have free quotes from experts in your area that can help you find the right redaction services for your specific needs.