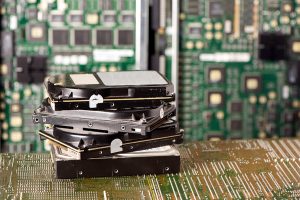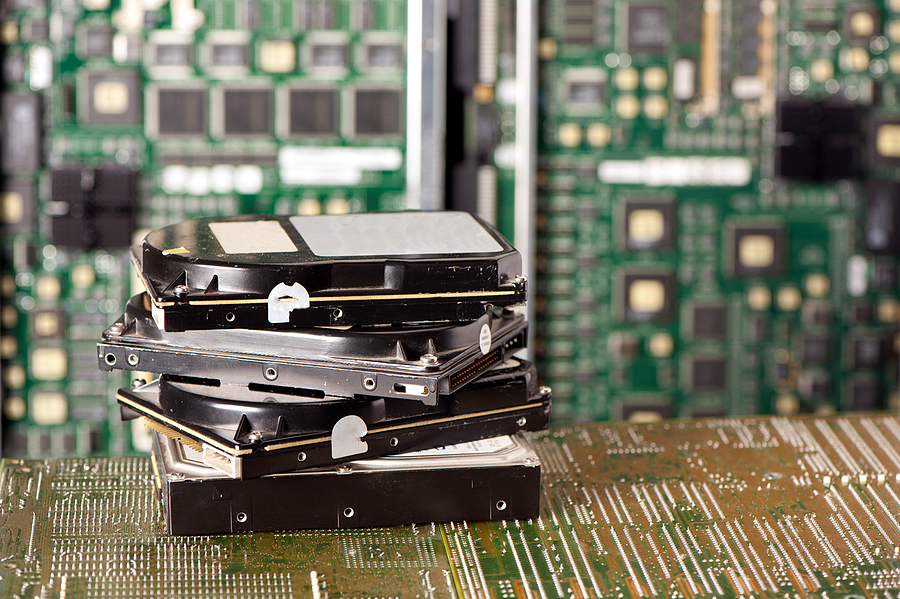 Data protection should extend past shredding paper documents and include hard drive destruction. Hard drives contain an incredible amount of information from private files and images to passwords and financial data. Simply deleting your files will not ensure that your data is safe. Hackers can easily restore information and steal personal and proprietary documents.
Hard drive destruction uses permanent methods to destroy your information and prevent unauthorized access. It is the most effective form of data erasure, ensuring that no one will be able to access your data from that hard drive again. Record Nations partners with hard drive destruction experts to offer reliable and compliant services that protect your private information.
On average, hard drive shredding costs anywhere from $7–20 per drive. As quantity goes up, the price per drive will go down.
Types of Hard Drive Destruction
Record Nations offers hard drive destruction to keep your data safe. Both methods permanently destroy your hard drives to make recovery impossible.
Shedding
An industrial shredder cuts the hard drive into tiny pieces using thousands of pounds of force.
Crushing
A large hole is punched through the platter causing the magnetic surface to become deformed, rendering the hard drive useless.
The Importance of Hard Drive Destruction
It's common to stockpile your old computers and hard drives when you are unsure what to do with them. You can't throw them away and donating can put your information at risk. Holding on to your items isn't a better solution. If someone were to gain access to your devices they could steal all kinds of valuable information.
Record Nations offers permanent destruction of your data and compliance across all industries. Our providers align with HIPAA and HITECH, the Department of Defense, the Gramm-Leach Bliley Act, and FACTA standards. You can rest assured that your hard drives will be handled carefully and professionally with Record Nations.
Environmentally-Friendly Destruction
In addition to information protection, Record Nations is dedicated to sustainability. Our destruction methods are aligned with EPA initiatives to reduce hazardous waste and conserve natural resources. Hard drive shredding and crushing allow us to recover materials such as steel, aluminum, gold, silver, and copper. These materials can be reused to make new electronics, reducing the need for mining.
Our disposal processes follow environmental best practices including R2:2013. Choosing Record Nations companies is a responsible choice for your business and the planet.
Get Free Quotes for Hard Drive Destruction Services Through Record Nations
Connect with Record Nations providers by calling (866) 385-3706or filling out the form. We have hard drive destruction experts nationwide that are prepared to take on your project. We will match you with multiple companies to ensure that you find the best match for your budgetary and security needs. Our providers will send you free, personalized quotes within minutes.