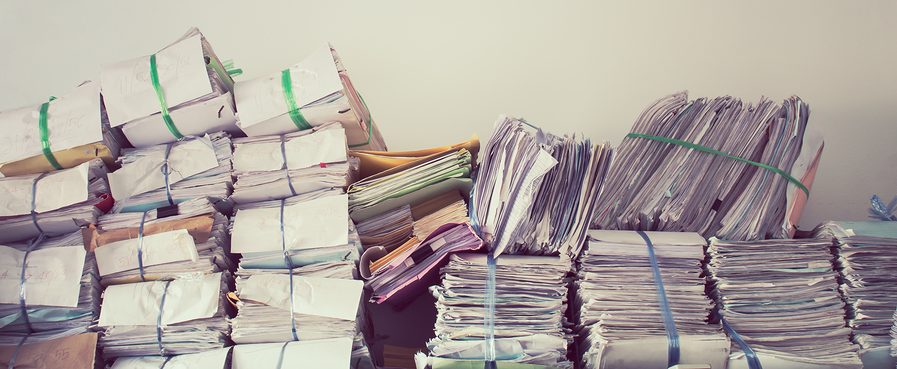 When files become inactive it does not mean that they are no longer important. You never know when something may come up where you need to be able to access those files you haven't looked at in years.
Record Nations offers digital record storage and offsite storage to keep all those inactive documents safe and available for you to view them in much easier ways then frantically looking for them around your office.
Store Your Files Digitally
Digital storage is probably the most popular way to store your inactive files. All the options are easy, convenient, and will increase your employee's productivity.
Scanning services will give you the opportunity to make all your physical documents into digital images, and every image is indexed to make it easier to find. Files can also be converted into an editable format with Optical Character Recognition (OCR) so whenever changes need to be made, there is no hassle.
This will create free space throughout your office, and allow you to finally get rid of those bulky filing cabinets.
Document Management Systems (DMS)
After your documents, have been scanned and indexed you may consider indexing them into a Document Management System (DMS). This software will provide quick access and instant backups for your business's entire collection of records. DMS provides storage, tagging, security, indexing, and remote retrieval.
Your inactive files will no longer physically be in the office but they will be in the DMS, which will make your employees more productive and save everyone time. Searching for files can take time you don't have to spare and cause aggravation. Digital files can be viewed in no time with a simple keyword search.
Cloud Storage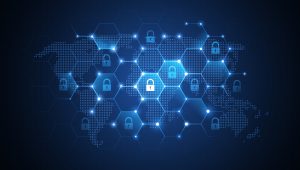 Cloud Storage will allow you and your employees to access those inactive documents that have been converted into digital files from anywhere! You can view, edit, and share data quickly, easily, and securely.
While using The Cloud your data will be backed up constantly, everything is stored within the cloud is encrypted before it is even sent to anyone else.
Cloud storage will give your employees the chance to all work collectively on one document, this will give them the opportunity to work as a team, see how each other works, and collaborate to produce one great document.
As a manager, you can give and take employee access to documents as you please. You will have master control over all documents so you can see what edits were made and when they were made, and you can even revert the changes if you don't approve.
What to Do With Physical Copies of Digital Documents
After converting all your documents into digital files, destruction is the best bet to ensure no information will be leaked or you won't become a victim of identity theft. Our document destruction service can take those inactive files and turn them into recycled bits and pieces.
Offsite storage will offer you the opportunity to store inactive files that you are not using in your day-to-day life but may need further down the line. Our contractor's storage facilities will act as a home away from home for all your documents, they will be in a secure and climate-controlled environment that will always be accessible for you.
Whichever process you decide to go with will provide your office with more space and ensure that files are no longer misplaced. With a simple keyword search you will be able to locate any digital document within seconds.
Inactive files shouldn't be kept in a filing cabinet that takes up office space, or where files can become lost or misfiled. Inactive files deserve to go out with dignity and our scanning, storage, or destruction services can ensure that they do.
Get Free Quotes on Document Storage Services Today!
Record Nations can ensure we will pair you with a document storage provider who will handle your project in a secure and reliable manner. We've created a network of professional document storage providers who are ready and capable of helping you with all your inactive files, no matter the size.
Call Record Nations today at (866) 385–3705 and get your Free quote within minutes. Soon enough you can finally find a proper home for all those inactive files that have just been sitting around your office for months, maybe even years.