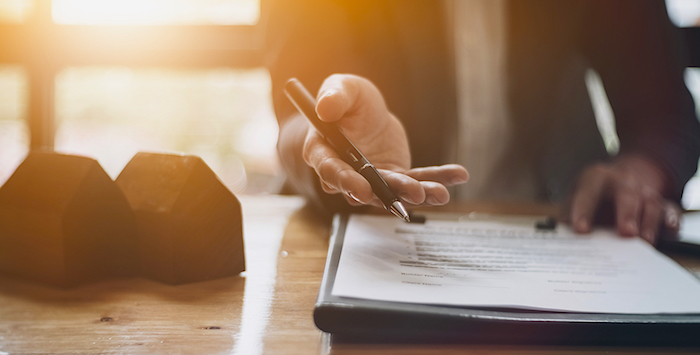 Planning to enter the real estate market in the near future? Besides selling the house, doing the actual moving is often one of the greatest hassles.
Any way to simplify moving is usually a welcome one, and with the relatively small investment in scanning homeowners can not only minimize what they need to move, but also reap the future rewards of paperless document management.
In this video find more information on how scanning can help while selling your home, where to begin and how to calculate how much you have to scan, and the different scanning options to best match your project.
Why Scan When Moving?
When you plan to enter the real estate market figuring out the best way to move your possessions can be as difficult as selling the house itself.
To condense and simplify an upcoming move, scanning gives a way to reduce the amount of paper that needs taking and automatically organize the digital files you need to keep once the move is over.
Start By Gathering Papers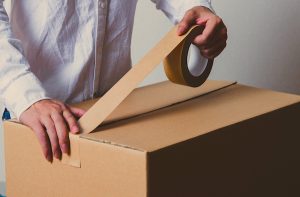 While you work to clean and de-clutter the house when selling there is plenty of paper to throw out, but many still need keeping too.
For the files that do need to be kept scanning makes moving them far simpler, and not just because they're smaller.
Optical character recognition (OCR) and digital indexing can help to auto-organize and sort newly scanned files—meaning as you clean you can fill paper boxes without worrying about organizing.
Calculating How Much Needs Scanning
The most common way to estimate paper amounts is by the number of standard file boxes:
| | | |
| --- | --- | --- |
| Storage Method | Boxes | Pages |
| Regular File Box (12.5″ x 15.5″ x 10.5″) | 1 | 2,000–2,500 |
| Large Legal File Box (15″ x 24″ x 10.5″) | 3 | 6,000–7,500 |
| Vertical Filing Cabinet (24″ drawers – per drawer) | 1 | 2,000–2,500 |
| Lateral Filing Cabinet (30″ drawers – per drawer) | 2 | 4,000–4,500 |
| Shelf Space (10″–12″; 200 sheets per inch) | 1 | 2,000–2,400 |
Scanning Options—How to Go From Paper to Paperless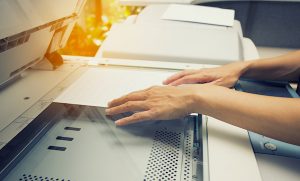 The average cost of various scanning services is 7–12 cents per page.
To decide on the way to scan that will speed up selling your home most, the main factor to consider is how much you have to scan.
Walk-In and Drop Off Scanning
When a scanning project is only a few hundred pages, walk-in scanning is the fastest and cheapest option.
You bring papers to a drop off scanning location, and once digitized they're returned on a thumb drive or CD.
For relatively small projects, walk-in may even be fast enough for the records to be scanned and returned as you wait.
Bulk Scanning
With bulk scanning heavy-duty industrial scanners are brought to your location to scan on site.
For big projects, providers can scan as much as 8,000 pages per hour, and afterwards will often also be able to assist with setting up OCR, indexing files, and implementing a document management system (DMS) for the newly scanned papers.
Need a Simpler Way to Sell Your Home? Get Free Scanning Quotes Today
If you're just entering the real estate market and are looking to simplify your move with scanning along the way, Record Nations has all the scanning resources and information you need.
For more information on choosing the ideal scanning service or to get started with a list of free, customized quotes to match your own scanning project give Record Nations a call at (866) 385-3706 or use the form on the right. In just minutes, you'll be connected with our network of professionals ready to make selling your home as smooth a process as possible.