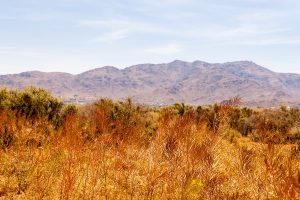 Patient medical records are highly sought after by identity thieves because they provide access to personal and billing information. Paper files can be easily misplaced, stolen, and damaged. Converting to digital patient files allows you to better track and protect personal health information (PHI). 
Medical records scanning begins the process of converting your practice to digital. Our trained providers are HIPAA-certified. They will carefully convert your records while safeguarding the confidentiality of your patients. We will prep, scan, and index your medical records under the protection of an advanced security system. 
Scanning services can be paired with medical records storage to relocate inactive files from your office into our secured storage facilities. We provide a safe space for your records to be retained and retrieved as needed. 
Preparing Medical Records for Scanning
Careful handling of medical records is critical when selecting a medical record scanning provider. Together, we simplify the scanning process and provide high-quality consistent results. 
Follow these steps to begin your medical record scanning project today:
Contact us by calling (760) 813-3243 or filling out the form.

Provide some details about your scanning needs and we will find local professionals that can complete your project. 

Scanning providers will send you customized price quotes for your scanning project. 

Choose a provider and together you can begin converting your files to a digital system. 
Medical Records Storage Services
Medical record storage services protect files that cannot be digitized or that must be retained physically for legal purposes. You will have complete access to your files as needed, including emergency retrieval services. Our services will minimize your storage costs and provide unparalleled protection for your records. 
Medical Records Custodian
 Healthcare facilities can close for several reasons, when they do a custodian is often appointed to manage the patient records. California law states a record should be retained for at least 7 years. 
Custodians of medical records can store physical copies in a secure storage facility or scan the documents and store them electronically using an EMR system. With either option, patient records must be readily available upon request. Failure to produce forms could result in fines or penalties.
Record Nations can help you find a local provider to manage your records, release needed information and destroy the records after the retention period.  
Get Easier Access To Your Patients' Medical Records Today!
Medical record scanning and storage services are available for clinics and private practices, hospitals, healthcare networks, insurance agencies, and more. We can service any size company, facility, or practice in the healthcare industry. Call us at (760) 813-3243 or fill out the form to begin services today. We have reliable and secure partners standing by ready to compete for your business.
Record Nations Apple Valley Location
Record Nations Apple Valley
18690 CA-18
Apple Valley, CA 92307
(760) 813-3243
apple-valley@recordnations.com
Our operating hours are Monday-Friday from 9:30 AM to 6:00 PM and Saturday 9:00 AM to 4:00 PM.
Record Nations proudly serves these cities near the Apple Valley area:
Adelanto| Barstow | Big Bear Lake | Bloomington | Colton | Crestline | Fontana | Grand Terrace | Hesperia | Highland | Loma Linda | Phelan | Redlands | Rialto | San Bernardino | Victorville