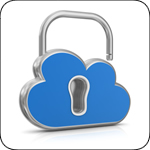 Millions of people worldwide are looking for answers to the advantages of using cloud backup solutions to create backups of their computers. Online backups are a great way to ensure that your data will not be lost if something goes wrong with your computer.
External hard drives work great for backups, but what happens if your home is burglarized and your computer and that all-important external hard drive is taken?
Hopefully, your data is protected, but having a backup that's kept online- now known as "the cloud" is something that everyone should consider.  If finding the most secure service is something that is important to you, you really need to do your research to feel comfortable about using cloud storage.
Is Cloud Storage Secure?
It's understandable that you're skeptical about the security of cloud storage- we hear of leaks and issues with hackers almost every day in the news. But cloud storage really depends on the service that you select.  Is cloud storage secure?  Yes- if you take the proper precautions on your end, and your cloud service provider protects it on theirs.
In essence, you need to select the type of security that you need based on how critical the data is.  If you're doing day-to-day file sharing, you don't need a super-secure solution.  If you're using it to back up your entire business, you should use an end to end secure service.
By doing the proper research on the cloud storage services available to you or using a professional cloud backup and storage company, you can find the right solution that fits your need.
Protecting Your Cloud Storage and Online Backup
Finding a company that secures your data before, during and after it's transferred is one thing- you also have to take precautions at your business to  ensure that you have your cloud backup and your cloud storage locked down,
Here are some tips that are very important if you're considering using an online backup service.  You should take the proper precautions to help ensure the security of your backups.
Have A Strong Password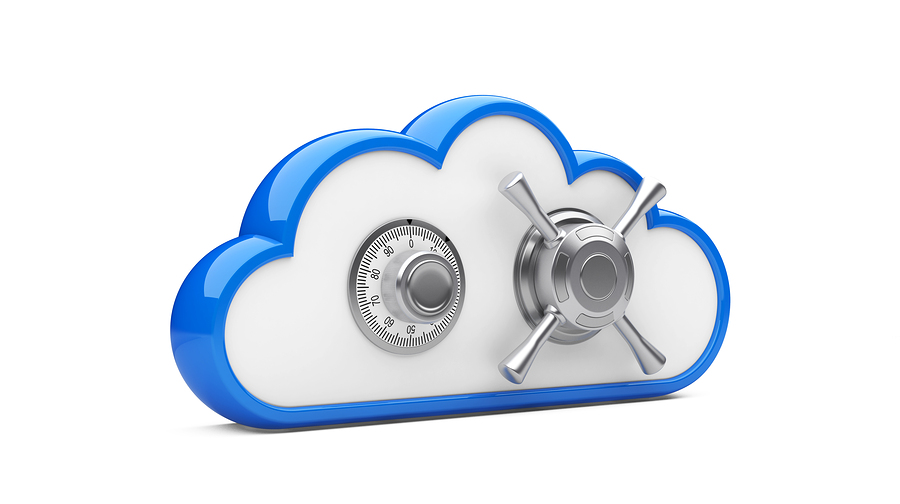 Not having a secure password is one of the easiest ways to compromise your cloud storage solution.  It has to be complex, and you should also change passwords that you use to access your systems on a regular basis.
So how do you make your password secure? Let's use a complete cloud backup of your entire business as an example.  It's recommended that you:
Use a password that has at least 12 characters.
Include special characters (@,$,&), numbers and upper and lower case letters
Avoid information or buzz words easily found through social media or public information
Limit the access to this password (and your backup) to a select list of employees and/or management.  Keep the list to people you would trust with the lifeblood of your company.
*NOTE- these are just suggestions- keep in mind that this will help prevent things from happening, but no password is full-proof.  If given time and motivation, you can be still be hacked.  Use these tips as a guideline, and not an end-all-be-all solution. Think you have an uncrackable password?  Use one of these tools to check!
Encrypt Your Data
Keeping your cloud storage backup data safe should include protecting it against cyber eavesdropping because as it transfers from your computer to the cloud backup service of your choice it can be vulnerable.
Most cloud storage systems offer some level of encryption, but utilizing a secure VPN can help make the transfer even more secure.  You can also learn about what type of encryption works best for the data you're attempting to secure.  Here's a little bit more information on the subject.
Try Before You Buy
Testing the best-rated cloud storage services that meet the requirements that you're looking for is very important. If you get the most secure system but can't understand how it works or how to access your data, it becomes a weakness in your overall security plan. Why? Because you're going to put your trust into someone that understands the system better- which can be a dangerous thing.
Testing should always be done with meaningless documents to make sure that they are safe and secure.  Make sure that you are comfortable with the results of your tests- especially when it comes to security.  If some of your computer-savvy employees can get into the files easily, it's probably not the best system to use.
There are many cloud backup services that can offer a false sense of security, so test until you are comfortable, then make the plunge.
Get Free Quotes on Cloud Storage and Online Data Backup Today!
Record Nations can help you find the right online data backup service for your needs. Come see why we are the first choice for data backup solutions.
Record Nations works with a team of professionals that provide reliable online data backup solutions for your business. In addition to online backup services, we can help you convert your paper records to digital copies by scanning the documents for you. Our cloud storage services will keep your records safe and easy to access. Learn how our data backup solutions can help you today!
To get started, fill out the form to the right, or give our experts a call at (866) 385-3706. Our team will help you find the right paperless solution for your business.