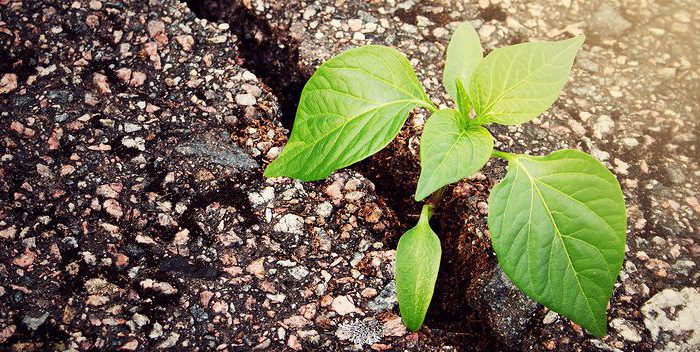 The digital age has caused swift and forceful change in business practices worldwide. The weight of an eco-conscious public attitude paired with an increase in productive capabilities has driven organizations to move online. While the transition to a digital office may seem like a disruptive and challenging experience, there has never been a better time for companies to ditch paper and go green.
Going digital reduces the use of shared, limited resources, it attracts customers and future employees that are environmentally conscious, and it reduces overall operational costs.
So how exactly does a company go digital? Document scanning is the first step, and electronic document management systems aid in the long term maintenance of digital documents, making it easy for companies of all sizes and across industries to reduce their footprint.
Below we'll take you through the in's and out's of going digital at your organization.
Why Go Digital? Benefits of an Electronic Document Management System (DMS)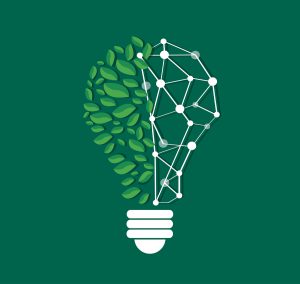 Going digital is an excellent way for companies to reduce their impact on the environment, reduce costs, and attract environmentally conscious consumers.
Reduce Your Impact on the Environment
Going digital inherently means less paper waste. Communication and marketing efforts are done via email, powerpoint presentations are presented on a screen, and reports are sent electronically.
12.1 trillion sheets of paper are consumed in offices per year. Your organization can reduce this number by making efforts to print less and instead spread information electronically.
Send communication to employees via an online portal, send information to customers via email, and set up a DMS to help you manage your electronic files, records, and documentation without having to print them out.
When companies do their part to decrease their waste it can make a big impact on the overall degradation of the environment.
Reduce Costs
A major reward companies can achieve by going digital is a reduction in costs.
Your paper needs decrease, your printer/ink/toner needs decrease, and your tech support needs may also see a significant decrease as it is reported that 10% of IT staff time is spent managing print services.
Companies can take advantage of electronic backup storage, which costs far less than storing physical backups of files and records.
An online storefront with ecommerce abilities may allow you to move to a smaller physical location and save money on rent.
With the right DMS in place, managing digital documents can be far less time consuming than managing physical files. In the fast paced digital world, we all know time is money.
At first, the transition can seem overwhelming but the reduction in overall cost is well worth the effort. The short-term cost has huge long-term benefits on the bottom line.
Public Attitudes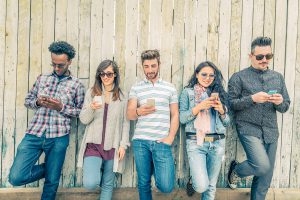 The internet is empowering individuals to take advantage of free information and become more educated. As the collective attitude moves towards protecting the earth's shared and limited resources, consumer ethics are at the forefront of many people's minds.
The EPA has made this easier for consumers by creating numerous resources to educate the general public. These guidelines help consumers research companies and encourage them to buy from green companies.
Many individuals now see it as a personal duty to shop responsibly by spending their money on products from companies that take steps towards reducing their environmental impact.
You also risk looking outdated if you refuse to go digital and still send out snail mail rather than the quicker, more efficient email.
Which Industries are Going Digital?
Companies across industries are making the shift to an electronic based business model. Hi-tech startups and traditional organizations alike find benefits in moving online.
Colleges are promoting the importance of going green

by digitizing their admissions processes, scholarship processes, and personnel records.

The government is working with companies, large and small, that make efforts to go digital and make more environmentally conscious actions.

The journalism industry's paper products are fading. Digital subscriptions, the abundance of types of online content, and social media have all played a huge role in the transition from physical newspapers to the spread of digital articles and media clips.
Take a look at these major companies which represent just a few of the large industry players who have taken efforts to go green to appeal to customers who want to keep the environment clean and healthy.
No matter what your company does there are benefits to going digital.
How to Go Digital
To start your journey into the digital world there are actions every organization can take to adopt greener practices. Something as simple as emailing a newsletter that would have previously been printed and sent through the mail can be a great start.
To transition to an entirely paperless office the first step is scanning your current files into a digital format. Scanning services make the process easy. Your scanning contractor will perform the time consuming scanning process, index your files for you, and if you approve it they will shred your physical copies once they're in a digital format.
Once your files are digital, you'll need a way to manage them—enter your choice of electronic document management system or DMS.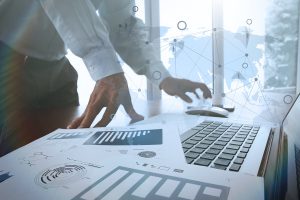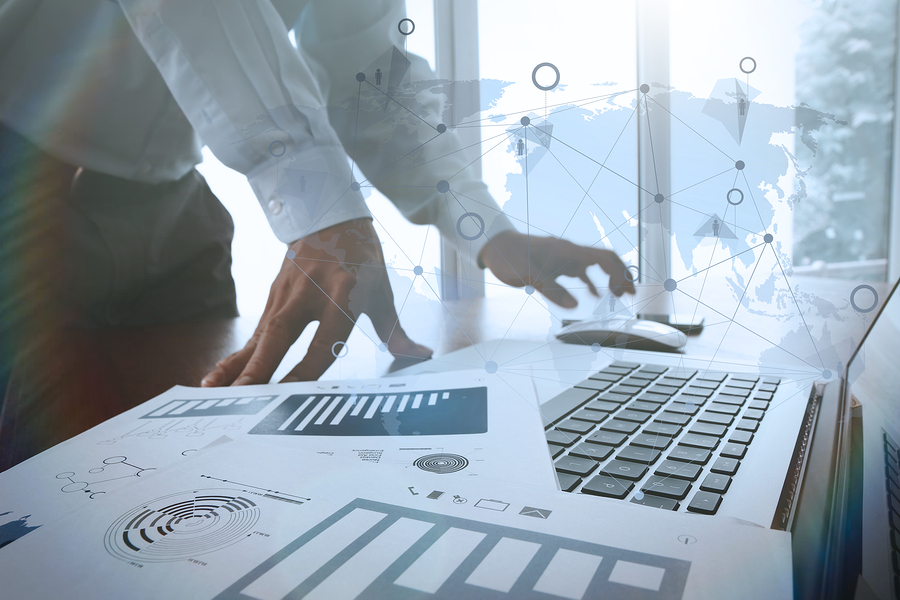 DMS's come with a variety of features to help companies across industries organize, secure, and access their documents as needed. Depending on the complexity of the DMS you choose you will find features such as:
Search functionality

Indexing

Restrictive access

Version control

Workflow automation

Dashboard and customization controls

Redaction and editing

Integration with existing softwares

Mobile applications

Cloud based services
The transition to a paperless office is a great way to help the environment and impress current and prospective customers. Using a service provider to help you scan your files and set up a management process for your digital copies can make the process painless.
Get Free Quotes on Scanning and DMS Services Near You
Document scanning services help companies across the nation go digital in a quick and organized manner. We will help you scan, store, and manage your files so you can impress customers and reduce costs.
For a free, no obligation quote on records management services in your area, fill out the form on the right or give us a call at (866) 385-3706.
Within minutes of receiving your request, you will have free quotes from experts in your area that will help you go paperless.