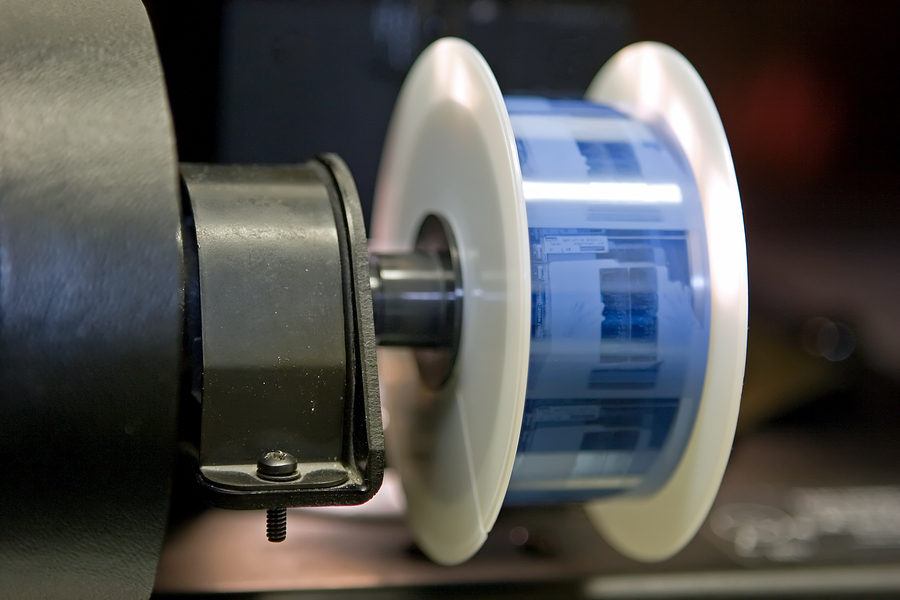 Storing digital images on computer servers is currently the low-cost solution for storing documents. However, that has not always been the case. For decades, microfilm was the storage media of choice. Today, many companies still have large libraries of microfilm. This more traditionally storage mediums are still important to take care of and understand the pros and cons.
Over the years, many different types of microfilm have been used to store records.  The various types of microfilm document storage included:
Roll Film – Documents are stored on 16 mm rolls, or roll microfilm.
Microfiche – 7 rows of 14 images per sheet of film about 4 by 6 inches.
Jacket microfiche – Similar to microfiche but the strips representing all the pages of one document are placed in a special transparent "jacket."
Computer output microfilm (COM) – Captures computer output directly on film.
Engineering drawings – are normally recorded on larger 35 mm roll microfilm. Each "blueprint" is then cut off the roll and glued into a frame.
Issues surrounding use of microfilm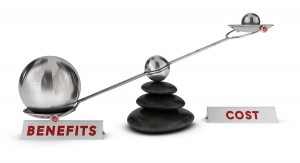 There are lots of reasons that companies used microfilm, but the main reason was it was one of the most durable and largest capacity storage mediums at that time.
You could fit several documents on one roll, which allowed you to make sure your business was up and running in event of a theft, loss, or natural disaster.
Microfilm fell by the wayside as soon as there were more reliable backup systems available, primarily for these reasons:
Lifespan
Microfilm has a long life expectancy but it must be kept in a temperature and humidity controlled environment and left in special sealed containers. Only working copies should be used for retrieval purposes.
No more than five working copies should be made from the master copy. Additional working copies should be made from a working copy.
Some companies keep their masters in an air-conditioned room, but few businesses follow all the requirements for a long life expectancy.
Many companies don't even keep their master copies in a controlled environment at all more frequently the only original is used as the working copy. These errors in usage make the lifespan of microfilm much shorter.
Working copies
Only working copies of roll microfilm should be used in viewers or reader/printers. The original is viewed from the shiny base side of the film, with the emulsion on the outside of the roll. The first generation copy is viewed using the dull emulsion side of the film, with the shiny base on the outside of the roll.
Reader/printers are designed to minimize the wear on the front of the film since only working copies should be used. When an original is viewed the wear is on the delicate emulsion.
Image Quality
Many companies did not follow good practices or standards when making the original film, so image quality is often bad.
They may also have been filmed on a white background so it is hard to determine the documents edges.
Retrieval Time
Most people dislike microfilm storage media, primarily because retrieval is time consuming and poor image quality makes the documents difficult to read.
Document retrieval requires physical proximity to the film viewing equipment. Searching for a particular document on microfiche may require scanning 50 or more pages.
The future of microfilm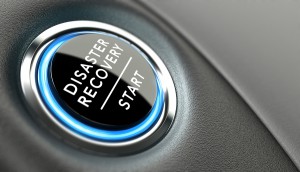 Every company with microfiche have several options to consider:
Convert paper and digital images to microfilm
Support multiple storage media
Convert the film images to digital images only when they are needed (on-demand conversion).
Do a bulk conversion of the older film images to digital images.
This decision is usually made based on the cost of storage for the various media option. Although storage costs for microfilm are less than that of electronic storage, when you consider:
The time and costs of retrieval
The overall costs of maintaining microfilm storage media is much higher
Most companies quickly recover the conversion costs.
As a result the days of microfiche reader are going the way of the rotary dial phone, but if your system still uses microfilm or microfiche, Record Nations can help!  We offer full-service microfilm scanning, microfilm conversion, offsite media storage, and more.
Get Free Quotes on Microflim & Microfiche Scanning Services Today!
Get microfiche conversion from the experts at Record Nations. Our microfiche conversion solutions takes the stress off your employees and gives you reliable documents you can easily access.
It's important to find a company you can trust to help you manage your important documents and records. Record Nations works with a network of conversion specialists across the country to provide you with the microfiche conversion solutions that your company needs.
To get started, fill out the form to the right, or give us a call at (866) 385-3706.  Within minutes of receiving your request, you will have free quotes from experts in your area that can help you with your records management and backup.