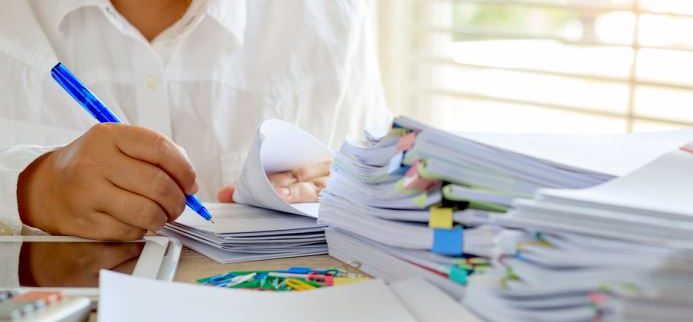 When you're a first year teacher, you will have many different aspects of teaching to manage. In addition to designing lesson plans and actually teaching students, you'll need to come up with an effective classroom management plan.
Record keeping and organization can be a very time consuming aspect of classroom management. You need to set up systems that will help you keep track of all the different records you need to keep for each student. Once you do this, you can focus on the other aspects of your job.
Keep Good Records
One of the best things you can do is to keep good records. In addition to grades, you need to record the times you send notes home, when you had to report a student to the office, or if you had to contact a parent directly.
Some of grade keeping software has a place where you can easily input this information along with your attendance records. If you do have written correspondence, it's always a good idea to keep it on file. This helps to refer back to it at a later date. Having a centralized system or DMS for managing your documents will help keep you efficient and organized.
Another very important aspect is to keep up with grading papers and making sure you're entering them correctly into the computer. This will help you avoid problems down the road when it's time to submit grades.
You will be handling physical documents from students frequently—using a document scanning solution will streamline this process for you.
Plan, Plan, and Plan Some More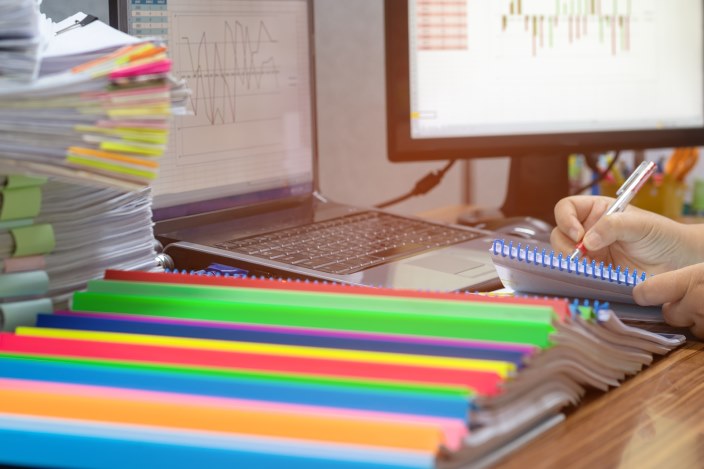 You should also keep a careful record of your lesson plans. Before you begin teaching for the year, you may want to set up a master calendar and determine which core curriculum aspects you're going to cover in each unit.
This will give your lessons more focus, and make it easier to determine which core aspects you want to include in each lesson. Keeping a binder or folder to organize your plans will save you time when you teach the subject again next year.
Be sure to take notes or document things you would like to adjust to make your plan work better over time.
Establish a Rapport With Parents
As a teacher, it's important to have the parents on your side. One easy way to do this is to send home a disclosure statement at the beginning of each year or each semester.
This statement clearly outlines class rules and explains your policy on makeup work, attendance, and extra credit. Including a calendar that outlines what you will be covering each month gives the parents an idea of what you're working through.
If you are teaching elementary school students, a weekly newsletter can really help build your relationship with parents. Be sure to keep physical or digital copies of that on file too.
Collaborate With Other Teachers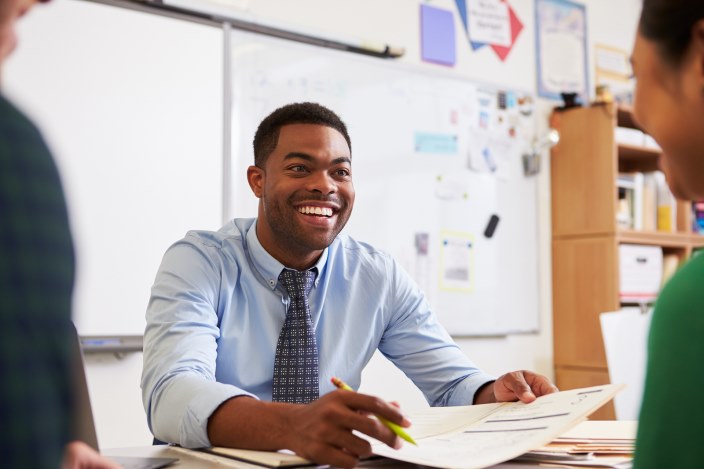 It helps to consult with other teachers about any aspect of managing your classroom. They may be willing to share lesson plans for a unit or give advice on dealing with a difficult student.
If you're on a team, you may want to coordinate your assignments to help the students get deeper into the curriculum. Other teachers can be one of your best resources.
Create a Classroom Management Plan With High Expectations
Students will rise as high as you challenge them to. If you set clear expectations the first few weeks of school and expect your students to stick to them, you'll have an easier time managing your classroom all year.
Be sure to clearly post the rules you want your students to follow, so there's a clear understanding that every student needs to respect your rules and your classroom.
It also helps to be available to offer extra help after school or before school as needed. This lets the students know that you care about them and will help them when they need it.
Seek a Mentor
Some school districts have begun implementing a mentoring program for new teachers. Studies have shown that new teachers with mentors are more successful and will continue to teach after the first year.
If your school does not have a mentoring program, you should look for one on your own. Usually finding someone within your department will be the most helpful. If you can talk about your concerns with someone who understands what you are going through, you will have a better chance at being successful.
Establish Positive Relationships With Students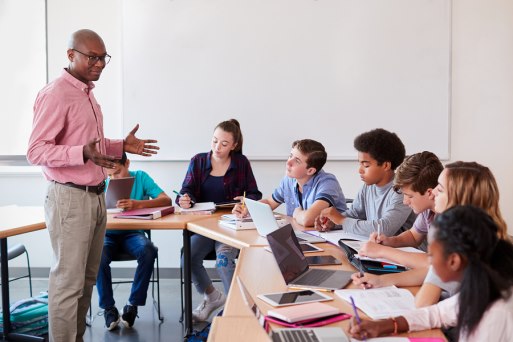 If you can establish a positive relationship with your students, they will respond better to your teaching. It's important that you respect your students in the classroom.
You can also work on this by offering tutoring and review sessions, being open to makeup work or extra credit and by establishing clear guidelines on expected behavior. If you come into the classroom with a positive attitude each day, that helps too.
Have Fun With Your Students
Last but certainly not least, in order to make it as a teacher you need to make time to have fun with your students. When you plan an engaging interesting lesson plan, you will have the chance to have fun.
For example you can offer rewards for good behavior or rewards if the class average is above a certain percentage on a test or assignment. You are the one who determines how much fun you have in your classroom.
Need Secure Off-Site Storage for Your Teaching Records?
Over time, schools accumulate thousands of current and historical student and business records. Record Nations will help you find a secure off-site storage facility where you can conveniently access your records as often as you need, while keeping them safe. We can also help you find a document scanning service near you to help make your classroom digital.
Start the process by filling out the form for more information, contacting us directly using our live chat, or giving us a call at (866) 385-3706. Afterwards, you'll receive competitive quotes from several document storage service and document scanning service providers in your area so that you can choose the best one for you.
Want to Learn More? Check Out These Links: