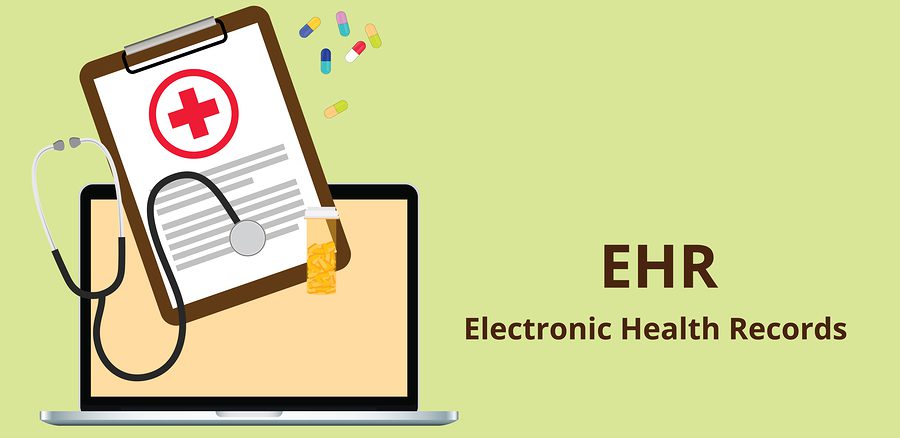 Since 2014, Electronic Health Records (EHR) has been required for all healthcare institutions by the American Recovery and Reinvestment Act signed by President Obama. At first glance, this new regulation may seem like yet another regulation added to the long list of other mandates, but this protocol can actually be a cost-effective solution to your practice.
The move to a digital filing system has been inevitable and now lawmakers have made it a requirement. Besides the obvious benefits of reduced waste and lessened risks of HIPAA violations with physical charts and documents, EHR is also a money-saving move for virtually all healthcare professionals.
EHR and EMR Explained
To be clear, Electronic Health Records (EHR) and Electronic Medical Records (EMR) are not necessarily the same thing, though they share many similar data points for a particular patient.
EHRs encompass a patient's overall health and contain a specific patient's records and is designed to be used only within an individual doctor's office. 
However, EMRs focus on clinical data and are intended to be shared with multiple providers.
While they both are typically used interchangeably, in this article, the EHR and its intended uses will be covered.
Why Switching to EHRs Make Sense for Everyone
EHRs provide protections to both the patient and the healthcare institution by eliminating the possibility of lost physical files that contain confidential information. Stealing data from a computer device in a sophisticated software system is much more difficult than stealing a piece of paper, making the chances of a data breach far less likely.
How EHRs Cut Costs for Healthcare Providers
The implementation of EHRs can cut costs for your healthcare practice in both the short and long term.
Short-Term Cost Benefits
Reduce employee time spent on filing, retrieving, and organizing physical charts and documents

Reduce the amount of physical space used to store filing cabinets and other storage areas for papers (you can store necessary documents offsite as a compromising option) 

Time saved with information exchange between medical professionals and insurance companies (information is sent instantly instead of mailed)
Long-Term Cost Benefits
Significantly reduce risks of a data breach and HIPAA violations

Transferring large amounts of data is simpler and faster when changing locations

Less physical paper is needed, along with the reduced necessity for paper products (printers, copiers, office supplies, etc.)

Easier to adopt new regulations in the future with a technologically-appropriate system

Handwritten charts can be difficult to comprehend by future healthcare providers, making EHRs that much more efficient for future users
What to Expect When Switching to EHRs
The first step in switching to an EHR system is to choose the appropriate software that can handle everything you need. Some considerations include:
Ability to scale

Number of users

Security features

User interface and ease of use for new employees (especially important if your practice has a high turnover rate)
On top of these initial concerns, data migration is another factor to consider. Some organizations choose to do all their data migration in-house while larger providers may need to outsource the task.
Find the Right EHR System with Record Nations
Record Nations and our network of EHR system professionals can help you in your conversion to a better EHR system. You can choose amongst several providers that offer extensive usability and security features.
To get 100% free quotes on a secure EHR system for your healthcare practice, give us a call at (866) 385-3706 or fill out the form on the right. You will be contacted within minutes with our no-obligation quotes from EHR providers near you.