With the use of paper scanners, physical copies of documents can be reproduced into digital formats. The benefits of keeping a digital copy of any file includes the ability to transport and transfer them with ease, distributing with the click of a button, and keeping large amounts of data without taking up much physical room.
While nearly any home or office has access to a typical paper scanner that work with regular-sized papers, there are jobs that a traditional scanner handle. Difficulties can arise in scanning due to:
the sheer number of papers that needs to be scanned

the size of the papers itself

the type of file that the original copy is printed on

the quality of the reproduction that traditional scanners can't mimic

the medium in which the scanned copies must be transferred to
There's much to consider when scanning files en masse or for special industry needs. Luckily, scanning professionals are trained to handle just about any special request, even those unique to your business.

Document and Record Scanning
In the new age of technology, it would seem silly to not take advantage of ways to keep your business running optimally and on pace with your competitors. One move that has essentially become standard for most industries is the use of electronic filing and recordkeeping over physical files.
Document scanning services convert your physical database into a digital database by scanning, tagging, and indexing your files. You can receive your files on a physical drive or even store them on the cloud for increased accessibility. Freeing up room in your workplace that once held cluttered filing cabinets and storage closets aren't the only benefit, but you also save your employee time in handling and maintaining these records.
Whether you have medical records or legal documents to scan, privacy and security are key to a successful transfer to electronic files. The healthcare and legal industries also require specific retention periods for documents, which can be a pain to keep track of when using paper files. Electronic filing allows you to tag these with their retention period so that you can be sure to properly destroy them once they reach their needed time.
Large Format Scanning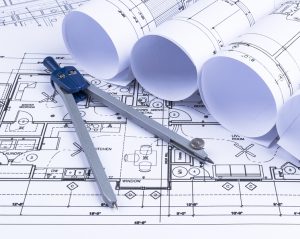 Often times, the size of an image or file is the biggest hurdle when attempting to scan. Items such as blueprints or large art pieces won't fit into any ordinary scanner and reproducing high-quality copies in the same size can be even more difficult.
With high-quality reproductions and scanning becoming such a prominent issue, large-format scanning providers have made their services available to those who need their expertise. Not only can you scan images and files that are too large for traditional scanners, but you can store them in digital formats that you can distribute and modify with ease.
Microfilm and Microfiche Scanning
Microfilm and microfiche aren't exactly new and innovative technologies, yet there are still some niche businesses that utilize their storage methods in this way. Scanning and storing these files on a hard drive or other electronic storage devices not only make them easier to access, but also safer in the long run.
Find a Scanning Solution Near You
Record Nations is the leading marketplace to find document management and scanning solutions. Whether you are making the move to a digital filing system or are looking to have some specialty scanning performed, we can find the right provider with options for your project today.
To get your free, no-obligation quotes in just minutes, give us a call at (866) 385-3706 or fill out the form on the right.