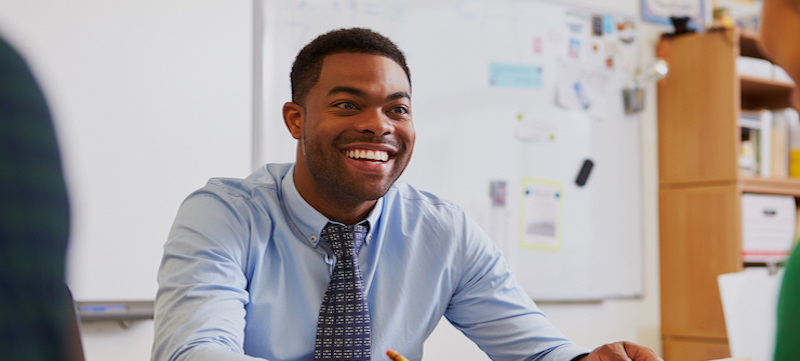 There are a range of things in the classroom that need consideration such as tracking attendance, creating daily lesson plans, and most importantly developing an efficient system for managing class records themselves.
In this video learn more about why record keeping is important for teachers, how an organized system can help in the classroom, and several tips for how to improve your own record keeping practices.
Video Transcription
The Importance of Record Keeping in the Classroom
As a teacher there are many different aspects of classroom management, including the need for a smooth record keeping process.
By developing an effective management plan for record keeping, you in turn can improve the workflow of the classroom and spend more time teaching and less time dealing with paperwork.
Tip #1: Stay Organized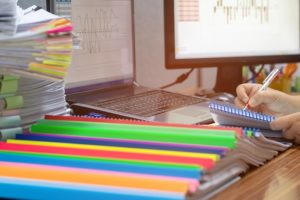 A cornerstone of a smooth-running classroom is organized record management. Types of records to be sure you're keeping include:
Grades
Notes sent home
Attendance
Time and reasons for sending students to the office (health, behavior, etc.)
One way to simplify record keeping is using document management system (DMS) software to track and manage classroom files.
For example, with digital classroom records you're able to search for and organize your files based on date, student, name and other similar filters, allowing you to quickly track down information.
Tip #2: Keep Track of Lesson Plans
Keeping a record of your lesson plans can help to simplify and improve your future classroom planning.
With a list down on paper (or stored on a computer), a lesson plan calendar can be created to map out how you'll spend time in the classroom over the course of the year.
On top of helping to organize and manage your plans for the year, a record of your plans can be used for reference in years going forward. For example, if you reuse them in the future you'll have the opportunity to fine-tune your lesson plans or use them as a resource for creating new plans.
Tip #3: Document Class Policies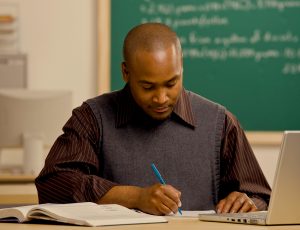 In case of a dispute or other issue over class standards, it's important to provide a disclosure statement outlining your class policies and keep a copy for your own records.
Policies to cover in a class disclosure statement include:
Makeup work
Attendance
Grading scales and extra credit
General class rules
Tip #4: Collaborate With Other Teachers
While keeping track of lesson plans can be used as a helpful resource for you, there are also benefits to sharing lesson plans and working with other teachers.
For example, other teachers may be able to give tips on how they tackled different subjects with their students or be able to coordinate assignments depending on how classes are structured.
Need to Improve Your Classroom Record Keeping?
At Record Nations we help public and private schools, universities and others in education to simplify and streamline their classroom record keeping practices and management with the help of digital classroom records and tools like electronic document management systems.
To receive free, no-obligation quotes for educational record scanning or management services in your area today, simply fill out the form, give us a call at (866) 385-3706, or contact us directly using our live chat.
Within minutes of receiving your request, you will have free quotes from experts in your area who can help to meet your needs.