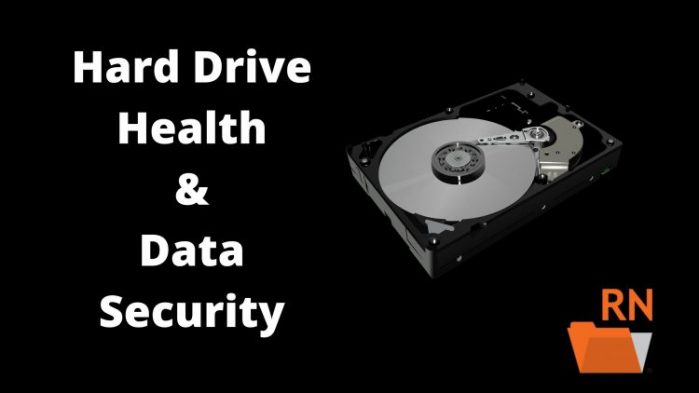 Hard drive health and data security are very closely connected. A failing hard drive can pose a number of security risks to any business. It's important to recognize the signs of a failing drive, as well as what can be done to make sure that the data within remains accessible. We spoke to the founder and CEO of Careful Security, Sammy Basu, about what steps you should take to prepare for the inevitable. Before Sammy ventured out on his own, he was a tech expert for a number of Fortune 100 companies including Pfizer, Warner Bros., and EA Games. Below is our video interview with Sammy.
How to Tell if a Hard Drive is Failing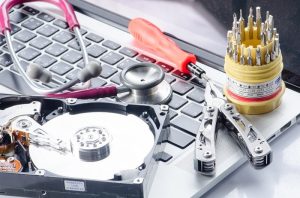 We asked Sammy about some of the most obvious signs that your hard drive may be failing you. In most cases, it's not as complicated as you might think. "A hard drive can tell you that it's not doing so well by making some unexpected noises, or maybe it's getting hot." Even something as simple as files not saving correctly could be a sign of a damaged hard drive. Sammy also says that computer crashes or the dreaded "blue screen of death" can also be a sign that you've got a failing system.
We also asked what can be done to prolong the life of your hard drive. Sammy says "hard drives are a lot like people. Treat them gently, keep them cool, don't tinker around too much." If it's an external hard drive, eject it whenever possible. He also says that the lifespan depends on what you're using it for. Some applications will obviously create more wear and tear on a device. He says "if it's being used for critical data that your business is surviving on, I wouldn't recommend using it for more than three to five years."
How to Recover Data from a Failed Drive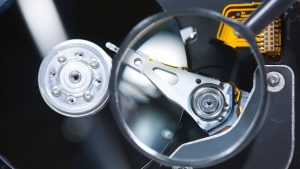 Sammy said that in many cases, the data can be recovered but not always. "Data is just bits and bites on your hard drive. Sometimes the pointer or the arm that is picking up the data has failed." In these instances the data itself is intact, but the arm may need to be replaced. As with any electronic device, moving parts are always more prone to malfunction. There are many reputable data discovery methods that may be able to retrieve the data on a failed drive.
Sammy also says that there are absolutely instances that the data on a hard drive may be corrupt, or irretrievable. It's for this reason that backups are essential.
Have a Backup Plan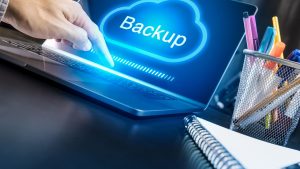 It's an inevitability that physical hardware will fail over time. That's why it's essential to utilize one or more backup systems. "You can't do without a backup…you need a backup plan" Sammy goes on to say. He equates the backup plan to eggs in a basket. You need to diversify the methods in which your data is stored. "If you're backing up your data onto the same hard drive that's failing, you've just lost all your eggs."
Sammy advises having both a secure certified cloud storage backup, as well as an offline backup. Many cloud services have multiple redundancies built in to ensure that no data will be lost. However with recent trends in cyberattacks and ransomware, having an offline solution is also essential. "We're seeing these ransomware attacks, where people are encrypting the data and the backups. So every once in a while take an external drive, back it up, and put it in a safe place."
Advice for Small Businesses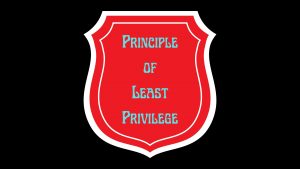 Having worked for a number of Fortune 100 companies, Sammy says that larger companies are great at building in their processes. He recommends that small businesses do the same by building in their data security protocols from day one. That way, it can help you scale your security as your business grows.
He also mentions the principle of least privilege. This simply means not allowing people access to more data than they need. Many companies allow their employees to access far more data than they may need. "Data security is the most important thing any organization should be worried about. It's important to understand your data footprint, because you can't secure what you don't know." He offers four steps to get the process started:
Do your data discovery
Lock it down
Take a secure backup
Rest peacefully knowing you've done your due diligence
No one can guarantee that your data will be 100% secure. However, there are steps we can all take to ensure that we're doing the best we can according to the best industry practices. By following these best practices, it can limit your exposure to potential cybercrime.
Record Nations has Solutions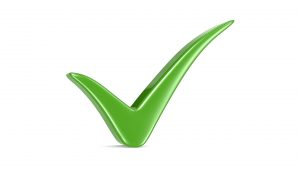 Record Nations partners with some of the most secure and advanced service providers in the industry. Whether that means helping you dispose of IT assets, paring you with a cloud storage provider, or helping you backup your documents, we offer a number of solutions to assist with data security. Start the process by filling out the form, using the live chat button, or giving us a call at(866) 385-3706. Afterwards, you'll receive quotes from top professionals in your area, and you can choose the best option for your business needs.