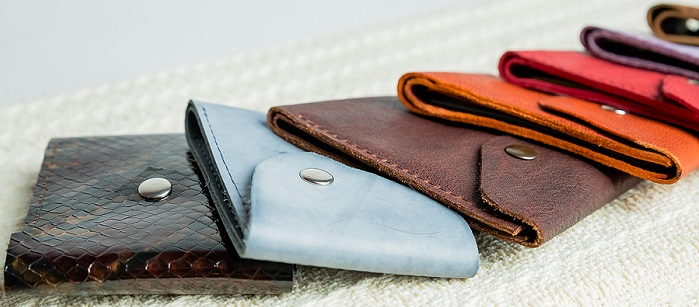 Whether it's because of a sudden need for businesses and individuals to start working from home or instead is the result of months or even years worth of paperwork piling up, there is a wide range of reasons for why someone would be needing to handle scanning on a large-scale.
Among other factors like potential prep work, paper quantity has a direct impact on the price per page for scanning, and so in this video and the transcription below learn more not only about how and why paper quantity affects scanning cost but also about the bulk scanning process and common situations where a bulk scanning strategy is best.
Video Transcription
Common Bulk Scanning Situations
There are a variety of situations where businesses and individuals might find themselves facing a fairly large scanning project, and while at first with scanning you might only equate large with tedious, there are also advantages to large-scale scanning.
Whether it's from paperwork slowly but surely accumulating over time or instead it's from a sudden need to transition from paper to paperless, waiting and scanning in bulk can help to save money, and making it even better the cost goes down as the amount of paper you have goes up. Common large-scale scanning situations include:
When making a full transition from paper to paperless document management systems, like for example during a shift to employees starting to work from home.
When shredding records after retention times simultaneously expire for a large number of documents.
When conducting regular scanning services where there are large time gaps between service dates.
The Cost of Scanning: The Price Per Page for (Bulk) Scanning
Typically, scanning projects cost between 7-12 cents per page scanned.
Usually, the price of a project will vary depending on your specific needs, like for example how much paper you have to scan or if any prep work like removing staples or other bindings is required.
What Makes Bulk Scanning Cheaper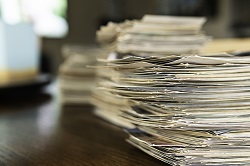 With document scanning, the price per page will go down as the total number of pages being scanned goes up because for providers doing a single bulk scanning project as opposed to a series of small ones can help them save money with their scanning processes—in turn allowing them to pass those savings on to you for your own scanning services.
Extra scanning costs that providers (and you) get to enjoy saving on include:
Time: A stop-and-go series of scanning projects takes more time than a single bulk project (especially with transportation for mobile projects).
Fuel: Just like with time saved, doing a large single project at one location versus driving to scan at multiple locations will save providers extra money on fuel.
Manpower: While it is still possible to do a series of small scanning projects with the same amount of workers if providers want to try and save time handling that work they'll need extra employees to help out during the process.
How Bulk Scanning Works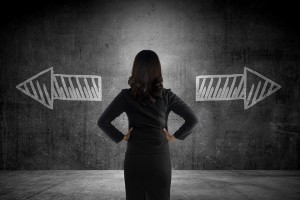 Before starting any actual scanning you need to develop a plan for how you'll store and manage the new digital copies of the paperwork you're scanning.
As you make considerations for selecting the ideal document management system (DMS) software to use for managing your digital documents, you should lay out your specific wants and needs, such as:
Needs
Auto file indexing and organizing
Electronic file distribution tools
Online accessibility
File encryption
Unlimited amount of users with access
Wants
Unlimited file storage capacity
Redaction tools
Tiered access controls
Mobile accessibility
Optical character recognition (OCR)
The Scanning Step-By-Step Process
First organize and categorize your papers before preparing them for scanning.
Next your documents are scanned and you implement a strategy for managing new digital files. Providers shred all paper after scanning.
Then lay out a plan for tracking your record retention times and destroying the files once times expire.
Finally continue to monitor the system for converting and implementing new files during future projects fo find opportunities to improve the scanning strategy.
Looking to Scan in Bulk?
Join the Allstate Insurance, Kroger, and countless other businesses and individuals who we've helped to find the ideal options for how to make large-scale transitions to paperless document management when you visit us at Record Nations today.
To receive free quotes on bulk scanning services, fill out the form, give us a call at (866) 385-3706,  or contact us directly with our live chat. You will receive personalized quotes from top professionals in your area.