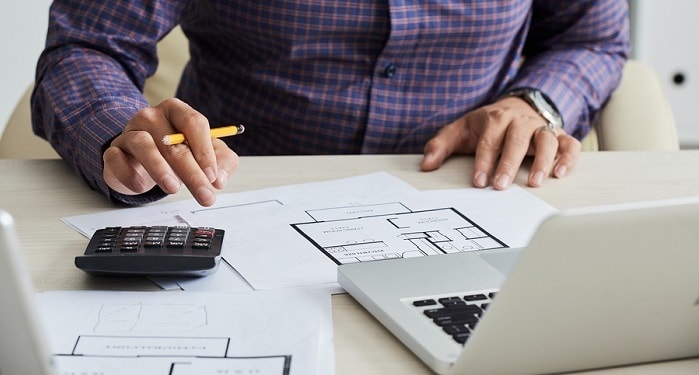 Before starting a scanning project, it is imperative to estimate how much time and resources your company will need throughout the job. This will help determine the document scanning pricing for your project.
First, you must understand the scope of your project to get a good estimate of the time it will take to complete your scanning project. To gauge the size of the project, you should consider a few different pricing factors.
Questions to Ask Yourself To Help Determine Your Document Scanning Cost
1. How Many Pages Do You Have to Scan?
One way to tell how much paperwork you have is to count the number of boxes that you would like to be scanned.
2. Are Your Pages Single-Sided or Double-Sided?
Double-sided paperwork adds more complexity to the project. Double-sided pages are actually two pages to scan which, therefore, doubles the cost.
3. How Much Prep-Work Is Involved?
How much of the paperwork has staples and paperclips that need to be removed? Do the documents need reorganizing to scan properly?
4. How Do You Want to Index the Documents?
How will you organize the documents in the system once you scan them? Who will have access to certain documents and who won't?
5. Do You Have a DMS to House the Documents?
Document management systems are a great way to organize and access your documents. Do research to pick the right DMS for your business.
Figuring out the scope of your project is just one thing when it comes to bulk scanning projects. A typical scanning project for an average size business can take a couple of weeks. However, that depends on all the variables.
How To Estimate Document Scanning Pricing

Record Nations Can Help Find the Right Solution For You
Scanning service professionals have extensive experience in helping businesses of all sizes migrate to a paperless office or digital filing system. They use proven methods combined with the latest scanning software and equipment. Furthermore, this helps create a very useful document management system that will change the way you do business.
From organizing your files for scanning to choosing the right electronic document management system for your business. Record Nations has the manpower to quickly perform the indexing, scanning, and post-production work, which includes conversion to text via optical character recognition (OCR) software. This allows you to edit the documents, or even redact private information to protect your patients or clients.
Get a Free Quote on Document Scanning Pricing For Your Project Today
Let a professional, secure company and staff take the hassle out of your records scanning project. We'll help you find the document scanning service that works for your business and then help you through every step of the process. To start, fill out the form or give us a call at (866) 385-3706. We're happy to answer any questions you have to ensure you're getting the right service for your needs.