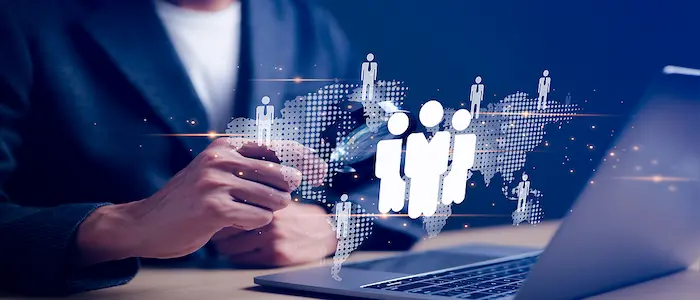 No matter the industry or company, the Human Resources Department is tasked with handling some of the most sensitive documents a company produces. From personnel files, to NDAs, to healthcare information, the list is long and filled with privacy and regulatory concerns. With how effective new document management technology is, the benefits make the system more than worth it. 
What is HR Document Management? 
HR Document management differs slightly from other systems, since it's tooled for HR specific tasks. Whereas a general system will possess indexing capabilities, they might not fulfill everything a HR professional needs. 
A system designed specifically for HR will typically possess more fine-tuned indexing capabilities. For instance, when looking for a hiring record or W-2 for an individual, it can be filed under their name, rather than a general folder that possesses all W-2s. The point of moving to a document management system is to be more efficient, not less, which this enables. 
An HR document management system also follows its broader cousin systems in accessibility, archiving, and security protocols. Documents needing 20 year-retention can be marked as such, and the system will store these until the end of the retention period. The systems will also ensure that no one without the proper login has access to an employee's sensitive records without being granted access – protecting the security of your company and its employees. 
What are the Benefits of a Document Management System for HR? 
Improved Compliance
For HR, compliance remains king, and compliance requirements typically differ between states and industries. For businesses large and small, a HR document management system makes staying in compliance simple. Gone are the days of trawling through filing cabinets to find documents that need destruction. Instead, the system can simply delete them at their expiration date, or notify you that the document no longer needs keeping.
In addition, it makes compliance with audits or any other investigation simple. You can find any document you need with a simple search or a few clicks. This saves your organization time and money. 
Better Security 
With modern encryption and accessibility protocols, your data will be more secure than ever before. Whether it be someone trying to snoop, an outsider trying to get information, or someone simply picking up the wrong document, there's no longer a need to worry. 
Encryption will ensure that your digital document warehouse receives protection from the outside, and accessibility protocols will limit who can view the documents from the inside. In the case that someone does somehow gain access, you'll know who it was, as modern document management systems track and monitor the users that access and change documents. 
Streamlined Workflow
The improvements in workflow don't just come from the easy accessibility of documents. Digital document systems enable the sharing of documents between professionals, e-signatures for onboarding and other documents, and easy sharing of documents to whomever needs them. 
Always-On Accessibility 
Servers never sleep, and in the off-chance one goes down, there's always a backup available. No longer do you need to take time out of your day to call a storage facility or sort through cabinets – you can access whatever documents you need at any time, and from anywhere. 
Find your HR Document Management System Match with Record Nations 
If you're looking to improve your HR document processes, Record Nations can help. We partner with a nationwide network of providers that can set up a secure and tailored document management system that fits your business' needs. Give us a call at (866) 385-3706, or fill out the form on the page, and we'll connect you to affordable options near you in just minutes.