Converting to digital documents is very beneficial for anyone who handles many documents, collaborates with others, or works from many locations. Digital documents allow for specifically designed document management solutions for particular industries. However, each industry has their own needs and requirements when it comes to document management. A tailored electronic document management system allows these specific needs to be met. Here, we explain some of the advantages of document scanning services for each of the major industries that use digital documents.
Medical Practices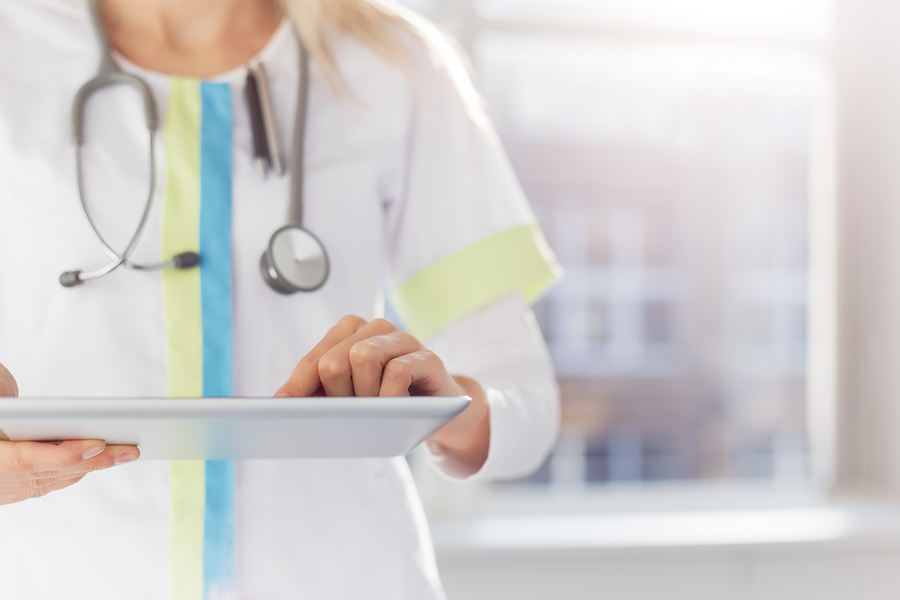 There has been a huge push for medical practices to convert to electronic systems with the passing of The Health Information Technology for Economic and Clinical Health Act (HITECH). HITECH was passed in 2009 to expand the security requirements for medical records. Another goal of the act was to incentivize medical practices to scan medical records to electronic health records (EHRs).
Electronic Health Records
Electronic Health Records (EHRs) means the patient's paper chart has been converted to an electronic version. EHRs are real-time, patient records that make information available instantly and securely. Furthermore, digital health records are one of the most reliable ways to get accurate patient information quickly.
With EHRs comes opportunity for patients to receive improved coordinated care from providers and easier access to health information. It also gives doctors the chance to be more focused on the patient and spend less time taking notes. Watch this video to see how record scanning can positively impact your practice.
Legal Firms
With the amount of paperwork used in just one court case or lawsuit, it's no wonder that legal firms have turned to document scanning. Document scanning allows lawyers and people in the legal industry to have access to all documents regarding a particular topic or case. Having digital documents also allows for a clear and uniform way of organizing the records.
The American Bar Association provides a great definition of Legal Document Management Software in their article Document Management in the Digital Law Office:
"Document Management software captures all the content associated with a file or matter for requirements such as improved regulatory compliance, enhanced knowledge sharing, and document retention policies.
Most DMS systems feature secure content for better protection of confidential information, reduced unnecessary access to sensitive content, and increased control of core assets and expertise.
In other words, software centralizes project/matter management for faster access for everyone who needs to view a document, spreadsheet, graphic image, email, presentation, etc whether on site or extremely remote. "
There are many advantages to document scanning services for law firms, including the following:
1. Easy Access
With all digital files stored in a document management system, documents can be easily searched and accessed on the work desk. This saves a lot of time and effort.
2. Easy Transfer
Do several people need a copy of the document? Just send the digital file to them. No more photocopying of documents, which also saves on buying a photocopy machine, ink and energy costs.
3. Space-saving
Document scanning in law firms eliminate dozens and dozens of file cabinets in the office. As a result, the office can finally look like an office, not a document warehouse.
3. Money-saving
There's no need to pay for an off-site storage facility for storing the paper documents. Also, there's no need to spend on extra office space just for the filing cabinets.
4. Accuracy
Document scanning in law firms guarantees that documents transferred to the system are all accurate.
Accounting Firms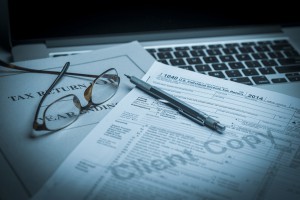 Maintaining client files can become costly and is not an expense that is easily passed on. By moving records to a digital system, they can be quickly found in the event of an audit.
Some companies keep good financial records, and some do not.  The bad ones requires their accountants to fill the gap, by extracting the essential information from an unstructured collection of paper documents.  Document scanning makes this more efficient, and helps ease the annual year-end rush.
Document scanning services can turn that box of receipts and invoices into structured electronic documents, which are easy to search.  Entering information into Sage or any other program becomes a quick cut & paste. This is faster and more accurate than manual re-entry of the data.
Find a solution that makes scanning simple.
Choose a system that features intuitive, with customizable file organization.
Make sure your new system enables easy document editing.
Typical Accounting Documents to be Scanned:
Audit Worksheets
IRS Tax Forms
Evidential Documents
Proxy Statements
Correspondence
Source Documents
Advisory Letters
Invoices
Receipts
Architecture Firms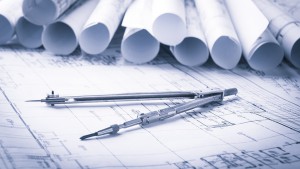 We provide engineering, construction & architectural blueprint conversion services that enable professionals to successfully share the information contained in their drawings. The benefits gained from our large format scanning services result in increased productivity, collaboration, performance, and profits. In addition, our clients see tangible benefits that reduce their total drawing management expense, while increasing profits by optimizing their business processes. Document scanning services typically provide a quick and measurable return-on-investment (ROI) for our architecture clients.
Large format scanners can handle engineering drawings and blueprints. Now, plans are available at the palm of your hand and easy to find without maintaining a hard copy library.
Government Offices
Government offices have some of the biggest collections of documents. Usually, these documents have very strict retention policies. This requires government agencies to hold onto the documents for a long period of time. Therefore, reduce the costs of records storage and the need to lease additional space for records that need to be stored indefinitely through scanning.
Some of the government stored paper documents that can be in electronic format include:
Vital Records
Social Service Records
Children & Families Records
Land Records
Maps
GIS Mapping
Business Records
Trade Names
License & Permits
Tax Records
Liens
Some of the other advantages for confidential documents stored at government agencies being converted to digital include:
Print out any page from any file within seconds
Increase the security of confidential files with password encryption
Prevent documents from being accidentally misfiled, lost or destroyed due to repetitive manual use, or in the case of a natural disaster
Permanent storage system. Electronic data never deteriorates over time
In House or Outsourced
It's cheap and quick to buy a scanner and start scanning in-house. Yet, it's often a false economy. Documents from cheap scanners and scanning software may be poor quality, skewed, incomplete, and hard to read.
OCR software, which reads the scan and converts the text, is essential for searching and indexing to work properly.  Your in-house software may not match the quality of result produced by the professional systems use by document scanning experts.  You also have to keep in mind that your in-house file server may simply not have the space to store all the scanned documents. This may require you to seek cloud storage services.
Managing documents digitally is very beneficial for anyone who handles a large number of documents, collaborates with others, or works from many locations. Outsourcing your document scanning services allows you to leave the work to the professionals so you can focus on the task at hand in any industry.
Get Free Quotes on Document Scanning Services Today!
If you are looking to convert your paper records to digital, Record Nations can help. Our nationwide network of contractors can work with your office to set up the perfect document management plan. Professional document scanning ensures that the system is capturing all of your data. As a result, the indexing is done correctly so you can find documents easily.
Record Nations specializes in making the transition simple and cost-effective for practices of all sizes.  If you're looking for a quote, fill out the form to the right, or give us a call at (866) 385-3706.  
Within minutes of receiving your request, you will have free quotes from experts in your area that can help you select the system that fits your situation and your office best.