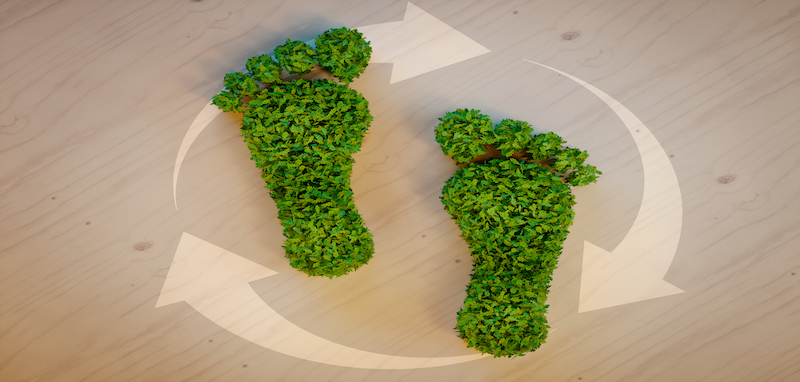 Despite recent growth in technology paper consumption also continues to grow, however with document scanning digital files not only make your records management more sustainable, but also cheaper and more efficient.
Watch the video or read this transcript below to find out more about how scanning can cut your carbon footprint, with details including facts on paper use today and some of the top eco-friendly benefits of document scanning.
How Scanning Creates Sustainable Records Management
When you scan documents and go paperless you significantly cut back on resource consumption, in turn helping to reduce the impact your document management has on the environment.
By removing the need to use paper for daily tasks, document scanning helps to provide a sustainable solution for managing your records.
Facts On Paper Use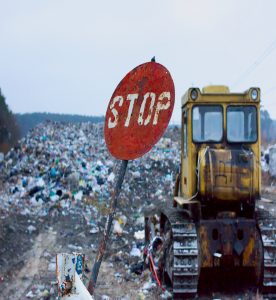 While technology is a growing part of business today, so is paper consumption—an estimated 2% of the Earth's greenhouse gases are the result of paper products.
Here are just a few statistics on paper use today:
It takes 1 tree to create 12,500 sheets of paper
The US uses of 65 million trees per year to produce paper products
Paper makes up over 25% of solid landfill waste
Average office workers use as much as 10,000 sheets of paper per year
Documents are copied and printed 19 times on average
As much as 20% of documents are misfiled or lost
Over 40% of copies are disposed within 24 hours
As much as 50% of files are discarded due to printing errors and mistakes
No Need to Print Multiple Copies
With paper every time you need copies of documents to distribute for a meeting or to send by mail it requires more and more resources.
When you scan files though it only takes a right-click to make a digital copy, making scanning not only a more sustainable way to manage files, but also faster and cheaper.
No New Copies for Lost or Misfiled Records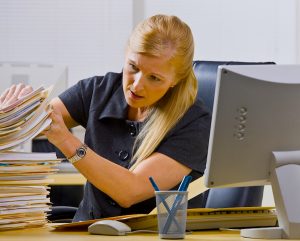 If you lose or misfile papers, the only real options are to either print a new copy from your backups (if you have one), or to make an entirely new copy.
When files are scanned and indexed in a DMS system though they can be found via keyword search instead, meaning files can't be lost, and if they're deleted a new copy won't require paper.
No More Hard-Copy Backups
Keeping backups of your files is a crucial part of document management no matter the format.
With hard-copies though, making a 2nd copy of each and every one of your documents can take huge amounts of paper.
On the flip side, thousands of digital files can be copied and backed up in minutes—on top of the fact that digital backups take up a fraction of the space and can be automated with DMS software.
No Need to Handle Recycling Old Papers Yourself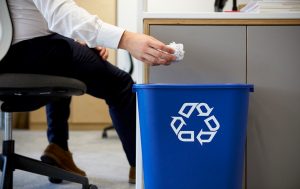 When you use a scanning service, once the process is complete the scanning provider shreds the documents for additional security.
Because paper shreds require a unique recycling process, after shredding a partner recycling company comes to collect the shreds and recycle them at their facility—finishing your scanning and conversion project on a sustainable note.
Need to Cut Back On Your Carbon Footprint?
Join Amazon, Google, and other companies and individuals we've helped to find scanning and other sustainable records management solutions.
To get started with free and no-obligation quotes on document scanning, DMS software, and other eco-friendly records management services from nearby providers, fill out the form to the right, or just give us a call at (866) 385-3706. Within minutes of receiving your request, you'll receive customized quotes from experts in your area.