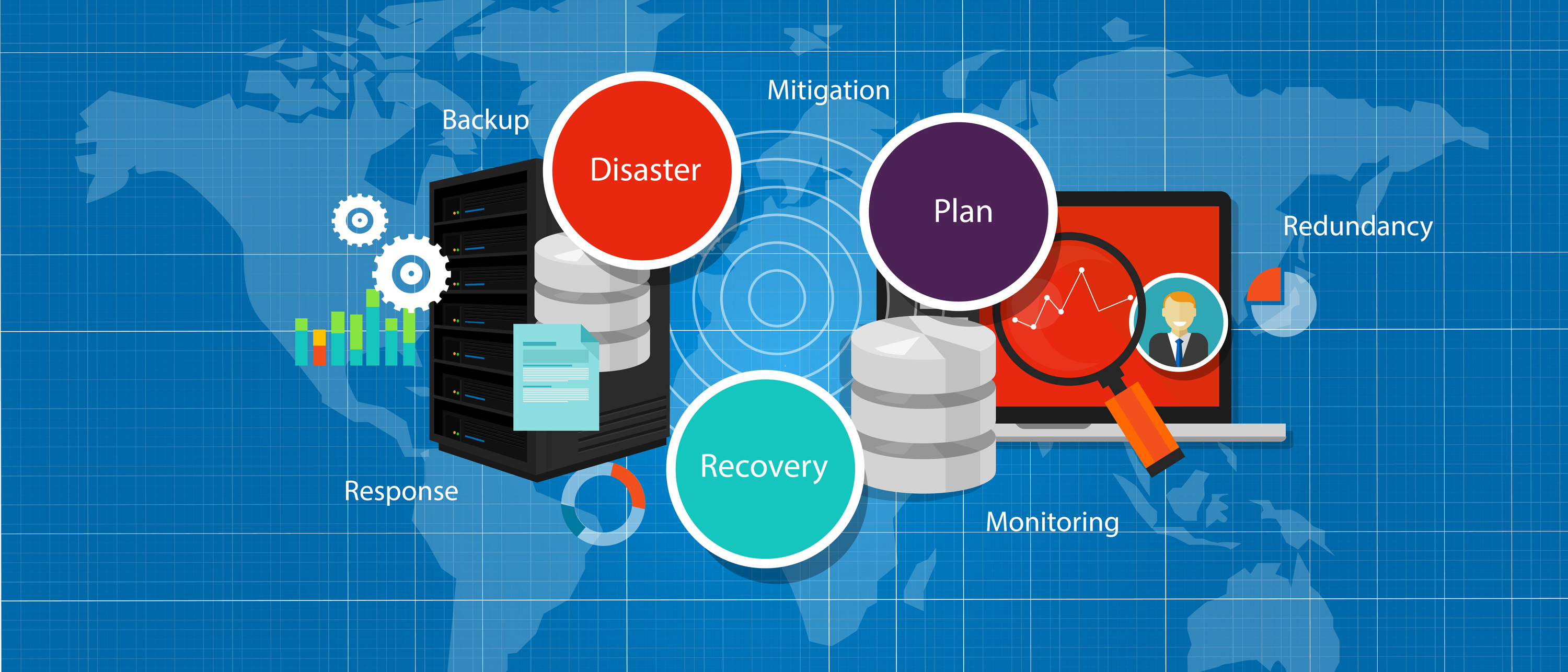 Organizations can't always avoid disasters, however having disaster recovery plans and the preventative measures they include are essential for minimizing potential damage, quickly getting things back up and running, and most importantly preventing disasters in the first place.
In this video learn more about what a disaster recovery plan is, why it's important—including statistics and the benefits—and the top types of plans and preventative strategies used in disaster recovery plans today.
Defining Data Recovery Plans and Their Importance
A disaster recovery plan (DPR) is a set of "actions to be taken before, during, and after a disaster", and is made to help protect businesses in such an event.
Disaster recovery plans and the preventative measures they include are essential for stopping disasters from occurring in the first place and although disasters may not always be avoidable, having a recovery plan helps to reduce the potential damage and quickly restore operations when one occurs.
Disaster Recovery Costs by the Numbers
In 2017, Hurricane Harvey left over $125 billion of damage behind—on top of extensive recovery times.
Over 50% of businesses can only handle 1 hour of downtime without significant financial damage—including potentially closing their doors.
Disaster Recovery Plan Benefits
Similar to other insurance plans, having a plan comes with benefits such as:
Minimize recovery time & possible delays
Prevent potential legal liability
Improve security
Avoid potentially damaging last-second decision-making during a disaster
Types of Plans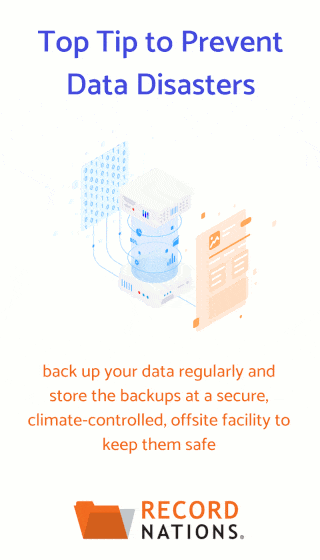 There's no single right type of recovery plan, but there are three main plan strategies that are often used: detective measures, corrective measures, and most important of all preventative measures.
Preventative measures are one of the most important parts of a disaster recovery plan because they are used to identify, address, and reduce environmental and other risks in order to stop disasters from occurring in the first place. There are multiple preventative strategies for data prevention plans, including:
Backup Data & Store Records Off Site
Magnetic backup tapes are one if the easiest ways to back up data because of their high-volume capacity and low cost. By using offsite tape vaulting, data can be quickly retrieved and restored in case of an on-site disaster.
Implement Fire-Suppressant Systems & Climate-Controlled Storage
To prevent environmental damage, two key protections to implement are fire suppression systems as well as climate controls to regulate temperature and humidity in storage areas.
Manage Digital Documents & Data Securely
Using document management system (DMS) software, numerous security measures can be configured including individual access controls for each user, encryption and firewall systems, and centralized backup servers without an internet connection in case of a data breach.
Need a Disaster Recovery Plan?
Join Amazon, Google, and other companies we've helped to create and implement disaster recovery plans.
To get started, fill out the form, give us a call at (866) 385-3706, or contact us directly using our live chat. Within minutes of receiving your request, you will have free and customized quotes from experts in your area that can help you.