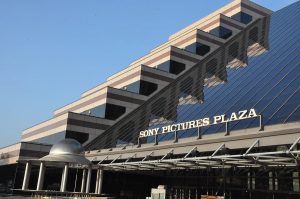 Once you have scanned or archived your documents, it's vital to shred and dispose of them properly to help maximize your document storage needs and limit your legal liability.
We can help set up the best document management service to get your business as organized as possible, and this service includes proper document destruction.
Culver City's Shredding Services
Record Nations can set you up with a mobile or offsite shredding service. With mobile shredding, you will be able to watch the shredding, and with offsite, your documents will be picked up and taken to a secure shredding facility. We also assist in:
Setting up an annual, monthly, or weekly shredding service
Shredding your documents after scanning
Managing and disposing of inactive documents that are past their specific required retention times
Cleaning up and disposing of non-critical documents in your storage room or file room before you start your scanning project or store your documents offsite.
Hard Drive Shredding and Degaussing in Culver City
Hard drives can hold information on them even after you think you have deleted everything. Record Nations Culver City can ensure that all your hard drives are destroyed with no chance of data recovery. Services we provide to dispose of your hard drive properly include:
Hard Drive Shredding- Contractors can pick up your hard drives in secure bins and shredded into pieces, eliminating the chance of extracting data from the platters inside the drive.
Hard Drive Degaussing- Local professionals use machines with high-powered magnets to scramble the information on your drives, making it impossible to recover or retrieve any files.
Hard Drive Crushing- We punch a hole and crush the drive, shattering the platters, and making them completely unrecoverable.
Get Free Quotes on Document Shredding in Culver City and California Today!
Let Record Nations help you dispose of your documents securely and minimize the chance of critical files falling into the hands of identity thieves or your competitors. Call (310) 361-2321 or fill out the form to receive your free quote within minutes.
Record Nations Culver City Location
Record Nations Culver City
11717 Pico Blvd
Los Angeles, CA 90064
(310) 361-2321
culver-city@recordnations.com
Our normal operating hours are 8:30 AM to 6:30 PM and Saturday 10:00 AM to 2:00 PM.
Record Nations proudly serves these cities throughout the Culver City area:
Alondra Park | Beverly Hills | Brentwood | Burbank | Calabasas | | Del Aire | El Segundo | Florence-Graham | Gardena | Hawthorne | Hermosa Beach | Hidden Hills | Inglewood | Ladera Heights | Lawndale | Lennox | Los Angeles | Manhattan Beach | Marina del Rey | Ocean Park | Redondo Beach | Santa Monica | View Park-Windsor Hills | West Athens | West Compton | West Hollywood | Willowbrook