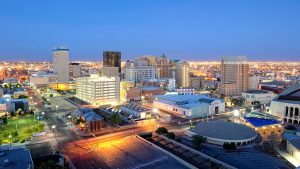 Record Nations provides full-service medical records scanning for hospitals, medical practices, and any related business. It is important to find a company that follows laws and regulations, including HIPAA and FACTA.
All of our partners do remain completely complaint throughout the whole process. They can index, scan, or store large volumes of documents quickly at a reasonable price.
Preparing Medical Records for Scanning
Because medical records for hospitals and practices contain personal health information (PHI), you need to ensure they remain secure at all times. All scanning partners of Record Nations are compliant with HIPAA and its privacy regulations.
Our medical records scanning is a simple, hassle-free process:
To get started, fill out the form, or give us a call at (915) 249-3879

 

with the details of your project so we can get an accurate quote for your project. Include the number of patient records you need to be scanned and the level of detail you need to maintain for every record.
A local scanning contractor in Record Nations' network will contact you shortly and will send you a customized quote based on your needs.
You select the HIPAA-compliant provider that fits your needs best, and they'll start the scanning process!
Medical Records Storage Services
Secure offsite medical records storage companies provide you with an easy way to back up and store critical patient files. It's important to find a storage facility that will be able to give you access whenever you need it.
You can even limit who has access to where the files are and set different levels of security to protect patient privacy. Medical records storage service helps free up office space, optimize productivity, and reduce the chance of a medical record being lost.
Medical Records Custodian
In Texas, medical files and records must be stored for at least 7 years. Custodians of medical records can store physical copies in a secure storage facility or scan the documents and store them electronically using an EMR system. With either option, patient records must be readily available upon request. Failure to produce forms could result in fines or penalties.
Using a medical custodian takes the liability off of you or your practice. Hiring a company to manage your facility's medical records ensures you will remain in compliance and your past patients will continue to receive care and support. 
Record Nations can help you find a local provider to manage your records, release needed information and destroy the records after the retention period. 
Optimize Your Medical Practice Today!
To get started, fill out the form, or give us a call at (915) 249-3879. Afterward, you will have free quotes from experts in the El Paso area that can help you. We are happy to answer any questions you have so you can start right away.
Record Nations El Paso
1414 Common Dr
El Paso, TX 79936
(915) 249-3879
Email: elpaso@recordnations.com
Our hours of operation are Monday-Friday 8:00 AM to 5:00 PM.
Record Nations is proud to service El Paso and these nearby areas:
Arlington | Bedford | Dallas | Flower Mound | Fort Worth | Frisco | Garland | Grapevine | Greenville | Richardson | Saginaw | Weatherford