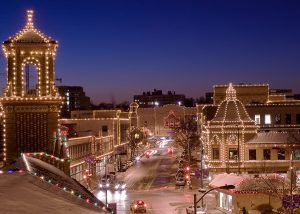 Once your files have been scanned and indexed and there is no need for storage, then you can proceed with the next and final step in the destruction process which is to completely destroy all files and documents. With complete destruction, it will prevent criminals from stealing personal information.
Record Nations Kansas City offers a plan to help you complete your destruction with whatever method your business chooses. Below are a few examples of our most popular destruction services we offer.
Kansas City Document Shredding Services
Record Nations Kansas City will help you determine the right shredding service for your documents. If you have a large shredding project over 300 pounds you will shred with an offsite facility. Any project less than 300 pounds can be shredded on-site at your location while you watch. Our shredding services can provide:
A weekly, monthly, or annual service option
Shredding of documents directly after they have been scanned
Disposal of documents after they have reached their retention periods
Disposal and clean-up of your records and files before they are scanned so you only pay for critical files to be scanned.
Shredding your documents and files is one of the best ways to ensure you protect your documents while disposing of them.
Hard Drive Shredding Services in Kansas City
When you are ready to dispose of your old hard drive make sure it is done the proper way. The proper way is with disposal that will prevent stored information from being recovered.
To prevent the data from being recoverable our expert contractors can do several things including:
Hard Drive Shredding: This method will dispose of the hard drive by an industrial shredder that will turn the hard drive into pieces. These pieces will be completely unrecoverable.
Hard Drive Degaussing: This method uses high-powered magnets to scramble the data stored on a hard drive, making it completely unrecoverable.
Hard Drive Crushing: This method will punch a hole and then crush the hard drive into tiny bits, also making it completely unrecoverable.
Our local contractors are experts in destruction and disposal of hard drives, guaranteeing you that your information is protected.
Get Free Quotes on Destruction Services in Kansas City
Our partners that we have contracted with are very reliable, affordable, and secure. Our contractors will always provide you with a certificate of destruction, evidence that your documents were destroyed and they were destroyed in compliance with federal and state laws.
To get started with a document destruction service today fill out the form on the page or give us a call at (816) 249-1701 to get a free quote.
We will be contacting you shortly after receiving your quote to put you in touch with several of our providers, so you can select the best quote for your document destruction.
Record Nations Kansas City Location
Record Nations Kansas City
312 Sw Greenwich Dr
Lees Summit, MO 64082
(816) 249-1701
kansas-city@recordnations.com

Record Nations proudly serves these cities throughout the Kansas City area:
Blue Springs | Cameron | Edgerton | Grain Valley | Higginsville | Independence | Joplin | Junction City | Lawrence | Manhattan | Mission | Nevada | Oskaloosa | Ottawa | Pleasant Hill | Raymore | Riverside | Sedalia | Shawnee | Springfield | Topeka | Warrensburg | Warsaw | Weston