Finding your businesses important documents should not be a hassle or a time-consuming task. However, most physical filing systems seem to fail and make your hunt for a document sometimes seem impossible.
Record Nations is here to help you prevent the entire issue with our document storage services. We can assist you by clearing out the filing cabinets and store all your documents at one of our facilities, setting you up with Cloud Storage or even connect your entire company to a Document System Software. Your documents can be at your fingertips and found in a quick keyword search to help your employees be more productive.
Physical document storage will make more room in your office when we remove all your documents and store them at a Seattle local secure records storage facility. Your documents will be out of your way but you will still have complete access to them whenever you'd like. You'll be able to utilize the space in your office for more desks, decor, or simply leave it open so you have room to walk around.
They will be stored in a climate-controlled room so you won't ever have to worry about the conditions of your important files.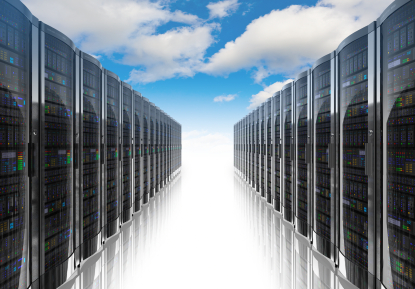 Record Nations can scan, tag and index your documents to your exact specifications so you will always know where they are located, and if you forget, which happens, a simple keyword search will locate your document.
Your business is probably at a const growth, and increasing the number of customers means increasing the amount of data needing to be added to your server. Cloud storage is flexible, so it will grow in capacity or shrink per your data entry, this way you never worry about reaching a certain limit.
Also, If the unfortunate happens and a computer is stolen or lost that contains important information that you wouldn't want landing in the wrong hands, you can remotely wipe data from the hardware, no matter where it may be.
DMS eliminates any inconveniences an employee may have when working from home. Instead of asking fellow employees to fax, email or read a document to the employee working from home, everything can be viewed, edited and shared via DMS. As a manager, you will have complete control over who has authority to what pages.
Record Nations realizes how important teamwork is to most companies and DMS lets employees work on documents at the same time, improving production time, less errors and more collaborative results.
Get Free Quotes on Records Storage Services in Seattle!
Our document storage service professionals can answer any questions you may have, and will help you through the entire document storage process. Including step by step tips to adjusting to the new storage systems and ensuring you fully understand how it works. Let us assist you in finding a document storage service close to you when you call (206) 686-7739 or fill out the form.
Record Nations Seattle Location
Record Nations Seattle
201 Terry Ave N #B
Seattle, WA 98109
(206) 686-7739
seattle@recordnations.com
Our normal operating hours are Monday-Friday from 8:00 AM to 5:00 PM
Record Nations Seattle also offers scanning & document management services to the following cities throughout the greater Seattle area:
Auburn | Bainbridge Island | Beaux Arts Village | Bellevue | Bonney Lake | Bothell | Bremerton | Brier | Burien | Des Moines | Duvall | Edmonds | Everett | Federal Way | Gig Harbor | Issaquah | Kenmore | Kent | Kirkland | Lake Forest Park | Lake Stevens | Lakewood | Lynnwood | Maple Valley | Marysville | Mercer Island | Mill Creek | Mountlake Terrace | Mukilteo | Olympia | Poulsbo | Puyallup | Redmond | Renton | Sammamish | SeaTac | Shoreline | Silverdale | Tacoma | Tukwila | Woodinville | Woodway