Record Nations Murrieta
41521 Date Street Suite 101
Murrieta, CA 92562
(951) 363-4475
murrieta@recordnations.com

GOOGLE REVIEWS
Hours:
M-F 8:00-5:00
Sat-Sun closed
Document Management in Murrieta
All businesses face the common problem of keeping their records organized, accessible, and safe. Record Nations is here to help you with the management process by offering innovative solutions to each step. Our services improve workflow, maintain compliance, and give you more control. You will be able to automate steps, lessening your workload, while also regulating your records more efficiently.
We offer a wide range of services including scanning, storage, and destruction options. Our local network of providers are experts in the field, handling your documents with professionalism and care. Call us at (951) 363-4475 or fill out the form to connect with providers in Murrieta and the surrounding areas. We offer competitive pricing and high-quality document management services every time.
Secure Document Scanning and Storage in Murrieta
Murrieta Document Scanning Services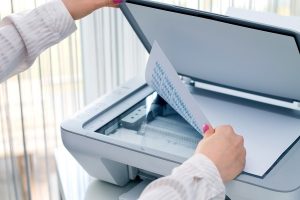 Scanning services are the first step in converting your business to a digital format. Going paperless has many benefits for your company including easy organization, more efficient processes, and savings on storage and printing costs. Once converted, your documents will be easy to find, manipulate, and share.
Murrieta Document Storage Services
Physical document storage in the office can put your documents at risk of loss or theft. Our secure storage facilities protect against loss, theft, and damages with advanced security and disaster protection. You will be able to store all of your documents and retrieve files as needed with our services.
Murrieta Document Destruction Services
Document shredding and destruction services are used to protect your private personal and business information. We use proven methods of destruction that make your data impossible to recover. Our shredding providers are certified, reliable, and ready to complete your project.
Murrieta Medical Record Scanning and Medical Records Storage
Medical record scanning and medical records storage services have been designed to serve the unique privacy concerns of the healthcare industry. Our services are completed by experienced providers that protect confidentiality throughout the scanning and storage process. Our partnering companies are certified, pre-screened, and high-quality for your protection.
Murrieta Document Management Services
Document management system software (DMS) helps you control the flow of information and encourage your team to collaborate. You will be able to trace and direct all of your documents to stay on top of your daily processes and better manage your files. Our services will keep you organized and running efficiently.
Get Free, No-Obligation Quotes on Document Management Services Throughout Murrieta
Document management services help businesses streamline their operations and run more efficiently. Record Nations Murrieta will help you through each step in the process. Give us a call at (951) 363-4475 or fill out the form to get started today. We will send you free quotes from Murrieta-based companies right away.
Record Nations proudly serves these cities near the Murrieta area:
Canyon Lake | East Hemet | Fallbrook | Hemet | Lake Elsinore | Mission Viejo | Perris | Rancho Santa Margarita | San Clemente | San Jacinto | San Juan Capistrano | Sun City | Temecula | Vista | Wildomar