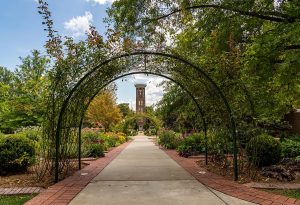 Converting documents into a digital format could not be any easier with our method. Record Nations will match you with a local provider that best fits your scanning needs. Hiring a document scanning service provider can help save you time and money in the long run.
Our document scanning services include indexing and document conversion. To get started, fill out the form or give us a call at (615) 547-3136.
How Nashville Document Scanning Services Work
We can scan all kinds of documents, maps, architectural sketches, drawings, or schematics that are virtually any size. If you're concerned with security or don't want to chance to send critical documents offsite we also offer mobile scanning services.
Here are the steps we take to assist you with your Nashville-based scanning project:
We remove bindings on your documents and prep them to be scanned.
We determine if you need single or double-sided documents scanned-our experts can handle either to convert them to digital documents.
Do you need your documents indexed to make them easier to find later? We offer indexing for every page or entire documents for virtually any document management system.
If you want to include Optical Character Recognition (OCR), we can convert your documents to editable text that can be modified later, which gives you the ability to change them at will.
Once your document conversion project is complete, we can put newly converted files on any medium that you choose, including CDs, DVDs, or even send them to a Cloud Storage Service.
What is the Cost for Nashville Document Scanning Services?
Most scanning providers charge by the page for the services, and the prices can vary between 7-12 cents per page.
Additionally, it depends on the where you're located, how much you have, and which company you select for your project. Also, it is important to factor in factor in what you want to do with your documents after being scanned. Record Nations can help you through that process as well, including shredding and storage.
The quote is affected by a number of different things:
Are you looking for a certain kind of scanning (OCR, redaction, indexed, non-indexed)?
What are the time-frames you are targeting to start or complete the project?
How many pages do you need to scan- are they double-sided?
If you have a specific system you need to use, it affects the overall cost depending on the file types as well as specific requirements to integrate the system.
Price per page is just one aspect of the project, and other requirements can change the price significantly. Therefore, we'll be sure to offer you all the information we have to make sure you get the service you need.
Contact Us For a Free Quote on Document Scanning Services in Nashville today!
To get started with your scanning project anywhere in Nashville area today, fill out the form or give us a call at (615) 547-3136. You will receive free, non-obligatory quotes shortly to help you select the contractor that fits your situation and your office best.
Record Nations Nashville Location
Record Nations Nashville
407 Lafayette St Suite 2
Nashville, TN 37203
(615) 547-3136
nashville@recordnations.com
Our normal operating hours are Monday-Friday from 8:00 AM to 5:00 PM.
Record Nations Nashville offers scanning & document management services to the following cities throughout the greater Nashville area:
Franklin | Madison | Mt. Juliet | Nashville | Smyrna