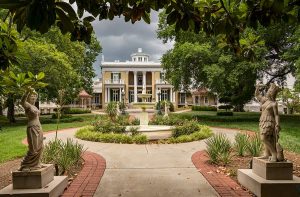 It is a lot of work deciding what to do with your medical records. Record Nations' services make it easy to find a secure and reliable partner to work with.
Through our network of providers, protect your medical records through scanning and storing services. All of the services are performed in a high-quality manner, and the goal is to always make sure the results are top notch.
Preparing Medical Records for Scanning in Nashville
It is important to protect patient information throughout the entire treatment period and beyond. Personal health Information (PHI) is an example of many obligations while handling patient files. This protects the rights of personal information and should be upheld during all times.
In addition, HIPAA, or the Health Insurance Portability and Accountability Act, is a law designed for a number of purposes, one of which is to ensure the confidential handling of health records. The entire scanning, storage, and shredding process is completely compliant, so you can rest easy knowing the medical information is secure.
Our medical record scanning process:
Fill out the form, or give us a call at

(615) 547-3136

 with the details of your project so we can get an accurate quote for you. Be sure to include the number of patient records you need scanned, and the level of detail you need to maintain for each record.
A secure local scanning contractor that is HIPAA and HITECH compliant will contact you shortly.
Each provider in your area will send you a customized quote based on your requirements.
Then, you select the provider that fits your needs best, and they'll start the scanning process.
Medical Records Storage Services
If you're only seeking storage opportunities, Record Nations has you covered. We have storage experts that can store thousands of medical files for the required number of years. Storing records properly ensures they are not misplaced, stolen, or damaged.
It is important to be able to find a provider you can access the files at any time. Our providers in Nashville can help match you with the appropriate facility. Offsite medical records facilities provide an easy way to back up and store critical patient files. You can even limit the number of people able to access the files. This helps security and protection of personal data.
Medical Records Custodian
Custodians of medical records can store physical copies in a secure storage facility or scan the documents and store them electronically using an EMR system. With either option, patient records must be readily available upon request. Failure to produce forms could result in fines or penalties.
Using a medical custodian takes the liability off of you or your practice. Hiring a company to manage your facility's medical records ensures you will remain in compliance and your past patients will continue to receive care and support. 
Record Nations Nashville can help you find a local provider to manage your records, release needed information and destroy the records after the retention period. 
Contact us for a FREE Quote on Medical Record Scanning and Storage in Nashville today!
To get started with your scanning project anywhere in Nashville area today, fill out the form, or give us a call at (615) 547-3136. 
Record Nations Nashville Location
Record Nations Nashville
407 Lafayette St Suite 2
Nashville, TN 37203
(615) 547-3136
nashville@recordnations.com
Our normal operating hours are Monday-Friday from 8:00 AM to 5:00 PM.
Record Nations Nashville offers scanning & document management services to the following cities throughout the greater Nashville area:
Anitoch | Franklin | Madison | Mt. Juliet | Nashville | Smyrna
If you'd like to learn more about medical record storage and medical record scanning, visit our articles section!