Record Nations Princeton
401 1st St Ste C
Princeton, MN 55371
(763) 260-8333
princeton@recordnations.com

GOOGLE REVIEWS
Hours:
M-F 8:00-5:00
Sat-Sun closed
Document Management in Princeton
Document management is an important part of running a business. Organized files keep your business running smoothly and make it possible for your team to work efficiently. Record Nations Princeton offers a wide-range of services to improve your document management process.
Our services include document scanning, secure storage options, and reliable destruction services. We help you maintain retention schedules, control the flow of information, and better manage your library of business documents.
Record Nations Princeton is excited to help you find a document management solution for your business. We simplify the process by integrating a document management system into any existing system.
Record Nations Princeton partners are HITECH, HIPAA, and FACTA compliant and use document management services that organize your files and keep your information safe.
Secure Document Scanning and Storage in Princeton
Princeton Document Scanning Services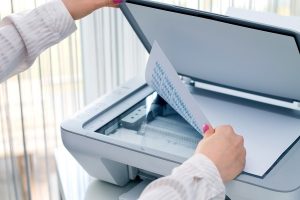 Record Nations Princeton is dedicated to helping you find a document scanning specialist that can assist you with scanning, indexing, and storing your digital documents.
Princeton Document Storage Services
Whether you need cloud or off site storage to manage files and documents, document storage is the best solution.
Princeton Document Destruction Services
Shredding and hard drive destruction services protect your information from being accessed, stolen, and misused. We use effective techniques to destroy physical documents, hard drives, and other media containing your digital files. Hard drive and paper shredding services are a secure and effective way to destroy confidential data.
Princeton Medical Record Scanning and Medical Records Storage
Record Nations Princeton partners help you convert paper medical records to a digital EHR system. Scanned medical charts and documents are stored in a securely monitored facility and are FACTA and HIPAA compliant.
Princeton Document Management Services
To make your documents secure and organized, document management systems convert your records into a digital format.
Get Free, No-Obligation Quotes on Document Management Services Throughout Princeton
Record Nations Princeton offers customized document management solutions that are perfect for your businesses needs. Call us at (763) 260-8333 or fill out the form to receive free quotes on your project today.
Record Nations proudly serves these cities near the Princeton area:
Dalbo | Minneapolis | Oak Park | Pease | Santiago | Zimmerman