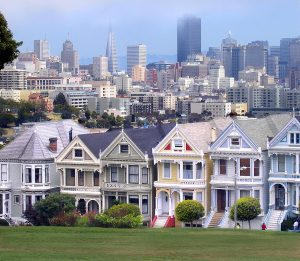 The lifecycle of a typical office file doesn't end when it's correctly filed. Documents expire overtime as their information becomes outdated. The responsible way to handle these outdated documents is to destroy them before you toss them.
Destroying your documents not only protects your confidential business and customer information, but it will help free up space in your office. We offer several different types of document destruction to help you keep your private information private.
Every destruction technique follows all federal and California information privacy guidelines. Here are a few of our top destruction services—to learn more give us a call at (415) 728-0473.
San Francisco Document Shredding Services
Record Nations San Francisco will help you find the right shredding service for your needs. We can set your company up with a mobile shredder (which comes to you do complete the shredding) or an offsite service (documents are shredded at a secure facility).
Our experts can:
Set up weekly, monthly, or annual shredding services
Shred all of your documents once they have been scanned
Dispose of inactive documents that are past their retention period
Clean up your storage room before you start your scanning project and shred non-critical documents or store them offsite if want to keep them
The best precaution you can take to protect your sensitive information is destroy files before you throw them out. Record Nations San Francisco only partners with secure, qualified data destruction companies who put your security above all else.
Hard Drive Shredding and Degaussing in San Francisco
A simple mistake made too frequently by companies is carelessly throwing out electronic devices. Re-formatted hard drives still contain information that hackers can steal—the only way to ensure that information is not accidentally leaked is to physically destroy media devices.
There are several electronic data destruction techniques used by Record Nations San Francisco experts, including:
Hard Drive Shredding – Hard drives and other electronic device can be sent through an industrial strength shredder to completely destroy the device beyond the point of recoverability.
Hard Drive Degaussing – Degaussing is a process that utilizes high-powered magnets to scramble the information on your device, turning it into a jumbled, indecipherable mess.
Hard Drive Crushing – A hole is punched through the center of your hard drive, shattering the platters and destroying any information on the drive for good.
Every one of our San Francisco partners can schedule regular pickups for your materials that need shredding, and they all offer a secure chain of custody to ensure your job was done right. We can get you free quotes from providers in your area today.
Get Free Quotes on Destruction Services in San Francisco Today!
Certificates of destruction are given for every job completed to ensure your private information was destroyed properly. Let us help you find a destruction solution that works for your business model.
If you are interested in a secure document destruction service, call us at (415) 728-0473 or fill out the form for free quotes from providers near you.
Don't let your private data get hacked—enlist the help of a professional destruction company today.
Record Nations San Francisco Location
Record Nations San Francisco
191 Battery St
San Francisco, CA 94111
(415) 728-0473
san-francisco@recordnations.com
Our hours of operation are Monday-Friday 8:00 AM to 6:00 PM.
Record Nations proudly serves San Francisco and these nearby cities:
Alameda | Albany | Berkeley | Corte Madera | Concord | Daly City | Fremont | Hayward | Larkspur | Millbrae | Mill Valley | Oakland | Pacifica | Piedmont | Richmond | San Bruno | San Carlos | San Jose | San Mateo | San Rafael | Santa Rosa | South San Francisco | Tiburon | Union City