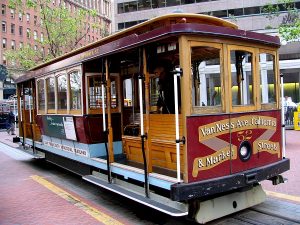 Selecting medical record scanning and medical record storage services is an important process for medical practices. You will want to make sure the company you choose will securely handle your records throughout scanning and while in storage.
Record Nations can assist medical practices by instantly connecting you with verified providers that are compliant with HIPPA, HITECH, and local privacy laws. Our partnering companies use top-of-the-line equipment to create accurate digital images of your files. When scanning is complete, you will be able to move your physical files to an offsite facility for safe keeping.
If you have questions regarding how our services can benefit your practice, please contact us. Our knowledgeable staff is happy to answer your questions and help you select services from a provider near you.
Preparing Medical Records for Scanning in San Francisco
Professional medical record scanning will quickly digitize large amounts of files. We include indexing and tagging to keep you organized and make it easy to transition to using an Electronic Health Record System (EHR). We can scan many different kinds of files including patient charts, lab results, x-rays, insurance information, and more.
Prepare for your scanning project by counting the number of records you will be converting. An accurate count will help your provider get ready for your project and give you a correct price quote. Click here to learn how to count your documents.
Medical record scanning is simple with Record Nations. Follow these simple steps to begin:
Begin by calling us at (415) 728-0473 or filling out the form to request free quotes on local medical record scanning services. Include the approximate number of records you would like to scan and the level of detail you want for each file.
Within minutes, several San Francisco-based scanning companies will contact you with competitive price options.
Select the company that best fits your needs and together you can begin your scanning project.
Medical Records Storage Services
Offsite record storage increases security, protects your files from the elements, and gives you more office space. Medical practices will benefit from the protection of constant surveillance and customized access levels. We also offer quick retrieval options available around the clock for your convenience.
Record Nations also provides cloud storage for digital files. We have service options to help you manage your files thorough every step in the document management process. Tracking, maintaining, and storing your medical records is efficient and easy with our services.
Medical Records Custodian
When a San Francisco healthcare facility closes, a person or company is appointed as the custodian to manage the patient records. Each state has different rules and guidelines for how long a record needs to be stored.
Custodians of medical records can store physical copies in a secure storage facility or scan the documents and store them electronically using an EMR system. With either option, patient records must be readily available upon request. Failure to produce forms could result in fines or penalties. 
Record Nations San Francisco can help you find a local provider to manage your records, release needed information and destroy the records after the retention period. 
Get Free, No Obligation Quotes on Medical Record Scanning and Storage in San Francisco
Find safe and compliant medical record management services with Record Nations San Francisco. Call (415) 728-0473 or fill out the form to receive free quotes from local providers. Within minutes we will connect you with multiple companies offering competitive price options.
Check out more information on services for the medical industry in our articles section.
Record Nations San Francisco Location
Record Nations San Francisco
191 Battery St
San Francisco, CA 94111
(415) 728-0473
san-francisco@recordnations.com
Our hours of operation are Monday-Friday 8:00 AM to 6:00 PM.
Record Nations proudly serves San Francisco and these nearby cities:
Alameda | Albany | Berkeley | Corte Madera | Concord | Daly City | Fremont | Hayward | Larkspur | Millbrae | Mill Valley | Oakland | Pacifica | Piedmont | Richmond | San Bruno | San Carlos | San Jose | San Mateo | San Rafael | Santa Rosa | South San Francisco | Tiburon | Union City