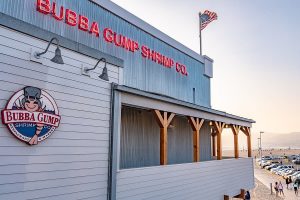 Old files that have expired or reached their retention date should be tossed to make room for new, active files—but before throwing them in the dumpster they should be destroyed so confidential information isn't leaked.
Record Nations Santa Monica partners with local document destruction companies to help keep private business information safe. Call us today at (310) 907-5022 or fill out the form and we will get you several free quotes to choose from.
Document Shredding Services in Santa Monica
Record Nations Santa Monica will match you with a document shredding provider in your area. We offer mobile shredding, where you can witness the process, and offsite shredding, where your documents will be picked up and shredded at a secure facility. Our experts will help you:
Set up weekly, monthly, or annual shredding services
Manage and dispose of inactive or expired documents
Shred your old files before you start your scanning project, or store them offsite
Shred your files once they have been scanned
Hard Drive Shredding and Degaussing in Santa Monica
When retiring old electronic media, it's important to physically destroy the device. It's relatively unknown that deleted files can still be accessed by hackers.
We have experts throughout Southern California who use several secure destruction techniques on electronic hardware:
Hard Drive Shredding – have your media sent through an industrial shredder designed to shred metal into tiny fragments
Hard Drive Degaussing – professionals use a high-powered magnet to erase and scramble your data, making it unreadable to anyone
Hard Drive Crushing – a hole is punched through the center of your hard drive, shattering the platter into unmanageable bits
Get Free Quotes on Destruction Services in Southern California
If you need help finding an affordable provider, call us at (310) 907-5022 or fill out the form. We will quickly get you several quotes for free from our network of professional destruction companies.
Record Nations Santa Monica Location
Record Nations Santa Monica
2632 Santa Monica Blvd #201
Santa Monica, CA 90404
(310) 907-5022
santa-monica@recordnations.com
Our normal hours of operation are Monday-Friday 8:30 AM to 5:30 PM.
Record Nations proudly serves Santa Monica and these nearby cities:
Alondra Park | Anaheim | Beverly Hills | Brentwood | Burbank | Calabasas | Culver City | El Segundo | Gardena | Glendale | Hawthorne | Hermosa Beach | Huntington Beach | Inglewood | Irvine | Lawndale | Lennox | Los Angeles | Marina del Rey | Manhattan Beach | Ocean Park | Redondo Beach | Santa Ana | West Athens | West Hollywood | Westmont