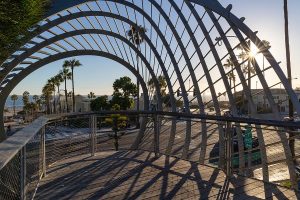 Medical record scanning and medical record storage with Record Nations is HIPAA and HITECH-compliant to keep you within regulations and protect your confidential files.
Our services help keep your practice organized with well-managed files and let you focus on caring for your patients. Our services are available from trusted providers in Santa Monica and the surrounding areas. Call us at (310) 907-5022 or fill out the form to receive free quotes on services from providers near you.
Preparing Medical Records for Scanning in Santa Monica
We use top-of-the-line scanning equipment that can convert documents of all sizes and specifications. Our experienced providers will know how to best scan your documents to build a functional system of accurate files.
With an Electronic Health Record System (EHR), you can integrate your digital files into a structured network of organization. The system ensures your patient information remains up-to-date and enables quick access for coordinated care.
Your provider will need an accurate number to plan for your scanning service and provide you with a correct price quote. Learn how to count your documents here.
When you are ready to begin your project, follow these 3 easy steps:
Call us at (310) 907-5022 or fill out the form to request free quotes from Santa Monica-based providers. Give us the approximate number of records you would like to scan and the level of detail you want for each file.
Within minutes, several medical record scanning companies will contact you with competitive price options.
Select the company that best fits your needs and together you can start your scanning project.
Medical Records Storage Services
The need for physical storage is reduced when using medical record scanning services, saving you money and valuable space. Some physical files will need to be retained as a backup for critical files or legal purposes. For those files, Record Nations Santa Monica offers secure offsite storage.
Our facilities protect your files from loss, damage, and misuse with advanced security and weatherproofing. Your records will be safe and available for retrieval around the clock. We also have cloud storage available for your digital storage needs.
Medical Records Custodian
If your Santa Monica healthcare facility is closing, it is recommended you hire a custodian to manage the patient records. Each state has different rules and guidelines for how long a record needs to be stored. 
Custodians of medical records can store physical copies in a secure storage facility or scan the documents and store them electronically using an EMR system. With either option, patient records must be readily available upon request. Failure to produce forms could result in fines or penalties.
Record Nations Santa Monica can help you find a local provider to manage your records, release needed information and destroy the records after the retention period.  
Get Free, No-Obligation Quotes on Medical Record Scanning and Storage in Santa Monica
We will instantly connect you with certified scanning and storage providers in Santa Monica and the surrounding areas. Request free quotes when you call (310) 907-5022 or fill out the form today.
Check out more information on services for the medical industry in our articles section.
Record Nations Santa Monica Location
Record Nations Santa Monica
2632 Santa Monica Blvd #201
Santa Monica, CA 90404
(310) 907-5022
santa-monica@recordnations.com
Our normal hours of operation are Monday-Friday 8:30 AM to 5:30 PM.
Record Nations proudly serves Santa Monica and these nearby cities:
Alondra Park | Anaheim | Beverly Hills | Brentwood | Burbank | Calabasas | Culver City | El Segundo | Gardena | Glendale | Hawthorne | Hermosa Beach | Huntington Beach | Inglewood | Irvine | Lawndale | Lennox | Los Angeles | Marina del Rey | Manhattan Beach | Ocean Park | Redondo Beach | Santa Ana | West Athens | West Hollywood | Westmont