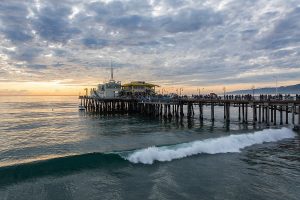 Whether your industry works best with physical files but requires a few documents to be scanned, or if you are completely overhauling your current system and going paperless we can help.
Our professionals use state-of-the-art equipment and years of industry knowledge to scan your files quickly and without error. Large-scale scanning projects require a lot of forethought, and the insight of our team of experts will expedite your project.
Let Record Nations Santa Monica help you find a local document scanning company that will cater to your needs for an affordable price. Call us at (310) 907-5022 or fill out the form on the right for free quotes today.
Record Nations Santa Monica's Document Scanning Services: How It Works
We ensure your project is completed thoroughly and with the utmost attention to detail. Whether you need scanning services regularly or just one time, we can accommodate you.
How Our Local Experts Can Help with Your Scanning Project:
They remove bindings, clips, and staples to get your papers scan-ready
They scan double-sided documents—just tell us which side goes first
They offer flexible indexing if you need one long document or individual pages
OCR services allow for redaction services and editable text
Your new digital files can be delivered in whatever format you prefer
Custom requests are welcome—just give us the details when you request a free quote
How Much Do Document Scanning Services Cost in Santa Monica?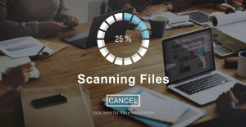 Scanning one piece of paper costs on average 7-12 cents. This price varies depending on a lot of factors, including where exactly you are located, how many pages you have to scan, and whether you need special or additional services.
Consider These Factors When Estimating the Cost of Your Scanning Project:
How many pages do you need to scan?
What kind of scanning are you looking for (redaction, OCR, indexed, non-indexed)?
When do you need your project completed?
What systems do you currently have and do your new files need to integrate?
You will also need to decide how to handle your physical files once they have been scanned. You can either choose to store them in-house or at an offsite facility, or you can destroy them and toss them out. We can connect you to local storage or file destruction companies.
Get Free Quotes on Document Scanning Services in Santa Monica
Call us at (310) 907-5022 or fill out the form to get started. Within minutes we will connect you with several local providers.
Record Nations Santa Monica Location
Record Nations Santa Monica
2632 Santa Monica Blvd #201
Santa Monica, CA 90404
(310) 907-5022
santa-monica@recordnations.com
Our normal hours of operation are Monday-Friday 8:30 AM to 5:30 PM.
Record Nations proudly serves Santa Monica and these nearby cities:
Alondra Park | Anaheim | Beverly Hills | Brentwood | Burbank | Calabasas | Culver City | El Segundo | Gardena | Glendale | Hawthorne | Hermosa Beach | Huntington Beach | Inglewood | Irvine | Lawndale | Lennox | Los Angeles | Marina del Rey | Manhattan Beach | Ocean Park | Redondo Beach | Santa Ana | West Athens | West Hollywood | Westmont