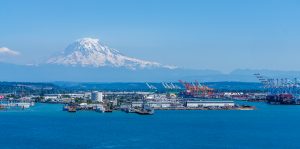 Transitioning to a digital practice will improve patient care, save money on storage, and keep your practice in compliance with HIPAA standards.
Medical records scanning services convert your files by using digital imaging. We create clear, consistent images of your paper files and convert them to a digital format. Medical records storage allows you to move your remaining paper files offsite and securely store them throughout their retention period.
Preparing Medical Records for Scanning
We convert the files and include indexing and tagging to keep you organized. You will be able to easily find your documents with a simple keyword search and integrate your records onto the Electronic Health Record System (EHR) of your choice.
To prepare for your conversion project, count the number of files you plan on scanning. The number helps your provider plan for your project and allows them to give you an accurate price quote. Learn how to count your documents here.
Follow these 3 simple steps to begin:
Call us at (253) 292-3235 or fill out the form to request free quotes from Tacoma-based providers. Give us the approximate number of records you would like to scan and the level of detail you want for each file.
Within minutes, several medical record scanning companies will contact you with competitive price options.
Select the company that best fits your needs and together you can start your scanning project.
Medical Records Storage Services
Going digital reduces costs by eliminating a large number of physical files. However, you will still have files that need to be retained physically. For those files, we offer medical record storage. Our secured storage facilities will protect your records from theft, loss, and damage with advanced security and constant monitoring. You will enjoy customized security and around-the-clock retrieval options.
Cloud services are also available for your digital storage needs.
Medical Records Custodian
If a healthcare facility closes, a company should be appointed as the custodian to manage the patient records. Each state has different rules and guidelines for how long a record needs to be stored. Washington requires medical records to be kept for at least 10 years. 
Custodians of medical records can store physical copies in a secure storage facility or scan the documents and store them electronically using an EMR system. With either option, patient records must be readily available upon request. Failure to produce forms could result in fines or penalties.
Record Nations can help you find a local provider to manage your records, release needed information, and destroy the records after the retention period.  
Protect Your Patients' Medical Records Today!
Call us at (253) 292-3235 or fill out the form to request free prices on services near you. Within minutes we will connect you with Tacoma-based providers. You can compare prices and companies to find the best fit for your practice.
Check out more information on services for the medical industry in our articles section.
Record Nations Tacoma Location
Record Nations Tacoma
11319 Pacific Ave S
Tacoma, WA 98444
(253) 292-3235
tacoma@recordnations.com
Our normal operating hours are Monday-Friday from 8:30-5:00.
Record Nations also proudly offers our shredding services to the following cities throughout the greater Tacoma area:
Auburn | Bainbridge Island | Beaux Arts Village | Bellevue | Bonney Lake | Bothell | Bremerton | Brier | Burien | Des Moines | Duvall | Edmonds | Everett | Federal Way | Gig Harbor | Issaquah | Kenmore | Kent | Kirkland | Lake Forest Park | Lake Stevens | Lakewood | Lynnwood | Maple Valley | Marysville | Mercer Island | Mill Creek | Mountlake Terrace | Mukilteo | Olympia | Poulsbo | Puyallup | Redmond | Renton | Sammamish | Seattle | Shoreline | Silverdale | Tacoma | Tukwila | Woodinville | Woodway