Document storage and management programs can help your company to achieve greater output from your employees while increasing security measures.
More and more companies are entrusting their document management plans to a 3rd party service provider that is specifically trained to handle these parameters.
Record Nations Tacoma can find the right document storage provider for your location to increases your business efficiency with a tailored, optimized plan.
Document Storage Services in Tacoma
Record Nations Tacoma has your solutions for your document storage needs. We also feature a complete line of document management services—Click here to learn more!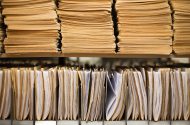 Any old and inactive files, personnel files, and confidential documents can be stored in a secure, off site record storage facility using our partnered service providers.
Your office will save precious real estate that once held inactive records so that it can be better utilized for a more productive office.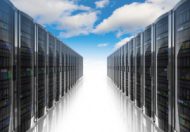 Record Nations Tacoma brings you trusted companies that can handle your storing and management of electronic documents and files.
Your document storage service includes a tagging and indexing process which allows for quick retrieval of your documents.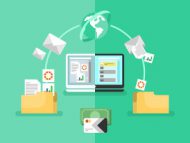 An electronic document management system can allow for quicker ways to manage, store, and re-file your documents, promoting a more productive work environment.
Document management systems are designed to create more office efficiency while raising security measures.
Get Free Quotes on Tacoma, WA Document Storage Services
Record Nations Tacoma and our partnered network of local providers bring you document storage systems for your business to run more optimally. Local services include off site document storage, cloud storage and services, and document management systems.
To get your free quotes on document storage services in just minutes, fill out the form or give us a call at (253) 292-3235.
Record Nations Tacoma Location
Record Nations Tacoma
11319 Pacific Ave S
Tacoma, WA 98444
(253) 292-3235
tacoma@recordnations.com
Our normal operating hours are Monday-Friday from 8:30-5:00.
Record Nations also proudly offers our shredding services to the following cities throughout the greater Tacoma area:
Auburn | Bainbridge Island | Beaux Arts Village | Bellevue | Bonney Lake | Bothell | Bremerton | Brier | Burien | Des Moines | Duvall | Edmonds | Everett | Federal Way | Gig Harbor | Issaquah | Kenmore | Kent | Kirkland | Lake Forest Park | Lake Stevens | Lakewood | Lynnwood | Maple Valley | Marysville | Mercer Island | Mill Creek | Mountlake Terrace | Mukilteo | Olympia | Poulsbo | Puyallup | Redmond | Renton | Sammamish | Seattle | Shoreline | Silverdale | Tacoma | Tukwila | Woodinville | Woodway