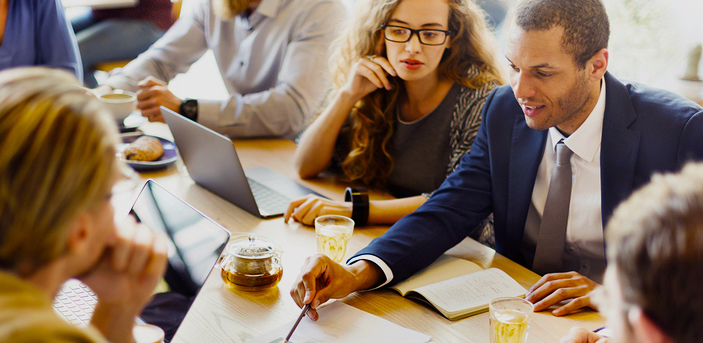 When it comes to records storage and management there are several key cornerstones to a well-put-together program.
Requiring a delicate balance between security, cost, and efficiency, learn more in this video about how to evaluate records management programs and the top steps you can take to improve your own.
Evaluating Your Current System
When it comes to records storage and management, there are several cornerstones of a well-put-together policy. The top three qualities to be sure you have covered:
Record Security
Cost-Efficiency
Productivity
Starting With Security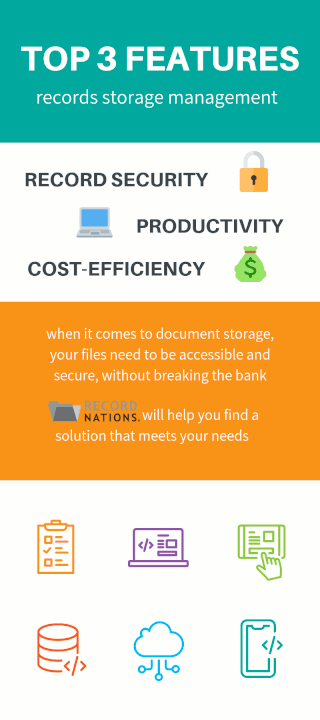 Sensitive information being stolen or lost is a critical risk to consider in a records storage and management plan.
When the proper security policies aren't in place it can pose a threat for a costly data breach that in some cases can cause a company's doors to close.
Top Security Procedures to Include
According to a 2017 study by the Ponemon Institute, the average cost per compromised record was $141, and as a whole, the average data breach in the US cost $7.3 million overall.
To protect from data breaches and their significant financial impacts, be sure to keep these things in mind:
Are there physical protections like fire-suppressant systems, video monitoring, and guarded facilities?
Are digital safeguards like encryption, firewall, and access controls installed and up to date?
Are all employees screened and vetted to prevent misuse of negligence?
Cost-Efficient Records Management
When it comes to what format and how to store files, the cheapest option often depends on specific needs.
A common example is when an organization deals with hard-copy files but rarely references them, storing out of the office will help save valuable space for more productive purposes.
Evaluating Options & Costs
Offsite: Finding the most cost-efficient option depends on an organization's individual needs and business processes. When there is a large number of files needing long-term storage for record keeping purposes, storing a box (2,000-2,500 papers) of hard copies for 50-95 per box will be cheaper than scanning
Digital: On the flip-side systems like DMS software and cloud storage help give a boost to productivity when the files that are needed for regular use can be tracked down with a simple keyword search.
Be Sure To Include Efficiency & Accessibility
Ensuring your system is as efficient and accessible as possible is important because as the saying goes, time is money.
Although 10 minutes here and there tracking down files may seem like a non-issue, over time it adds up to thousands of dollars in hourly pay being wasted on sifting through filing cabinets.
Top Qualities to Consider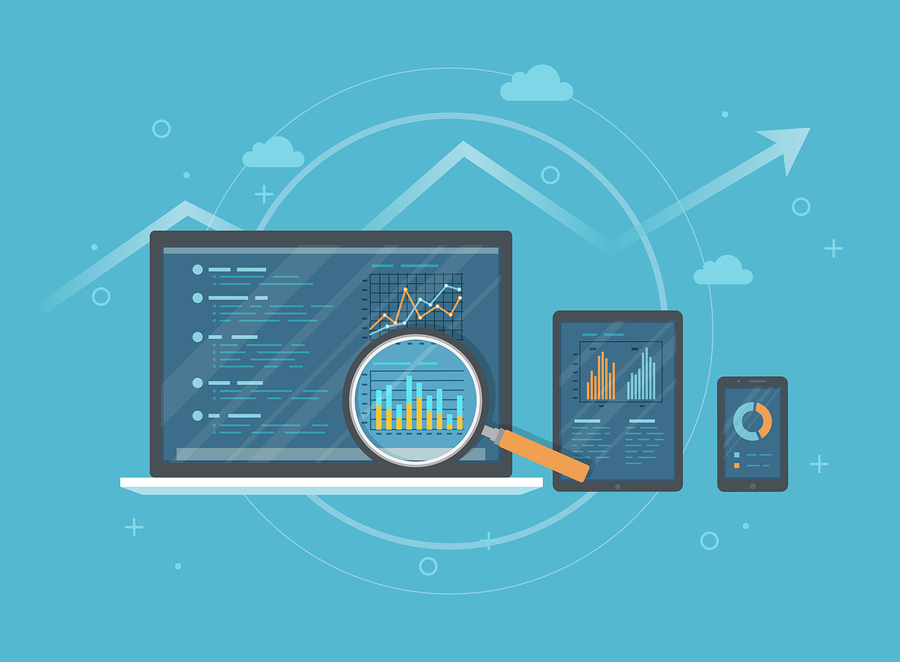 Records management requirements a delicate balance between security, cost, and efficiency, and while you may be using the cheapest system possible it could come at the cost of productivity when it comes to tracking down files when needed.
To be sure you have all your bases covered, be sure to keep these considerations in mind:
How quickly can you access files?
Can you access your files outside of business hours?
Is there an opportunity for electric access to files?
Are there climate controls are fire suppressant systems?
Does Your Records Management Need Improvement?
Join Amazon, Google, and other companies large and small who we've helped to tune-up and improve their digital and hard-copy records management systems when you visit us at Record Nations today.
To get a free quote in just minutes, fill out the form on the right or give us a call at (866) 385-3706.