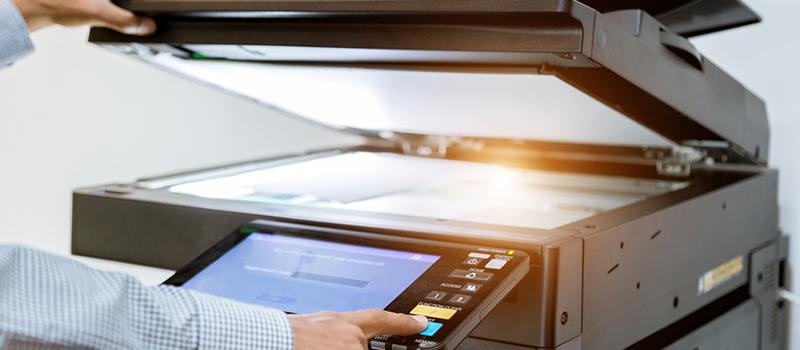 For most scanning projects, the average-sized scanner that can be found in most homes or offices will get the job done. But occasionally, you may have an extra large document or photo that needs to be stored electronically. That's where large format scanning (also called wide format scanning) comes in.
If you have posters, drawings, or anything as large as 54″ by 72″, a large scanning device will be required. Large format scanning services can scan your large documents and produce high-quality images that meet your specifications.
Types of Documents That Need Large Format Scanning
There are many kinds of large documents that you might want to scan. In addition to large technical drawings, more traditional artwork can be scanned as well. Large format scanning is useful for:
Engineering drawings
CAD drawings
Architectural renderings
Blueprints
Circuitry diagrams
Topographic or other maps
Building plans
Patent invention drawings
Posters, paintings, and other artwork
Over-sized photos
Specifications
Land surveys
Having a high-quality digital scan is a great way to store and share your technical drawings, diagrams, or art. Because every image is indexed after scanning, finding and managing your documents is much easier.
You also have plenty of options when choosing what kind of document the service will deliver: large format scanning services allow you to choose the resolution of the scan, the document size, and whether you need the scanned document to be in color, grayscale, or black and white.
Large format scanning services offer several other benefits as well. During the scanning process, some files like blueprints can be converted into an editable format using optical character recognition (OCR).
How to Manage Your Digital Files
Once you've had your large documents scanned it's a good idea to make sure they are managed properly, especially if there are a lot of them. You newly-scanned files can be easily and securely managed with either a document management system (DMS) or a cloud storage service.
Document Management Systems
Document management systems are electronic systems that provide an organized structure for your digital documents. Finding a document, even if you have hundreds or thousands that have been digitally stored, is easy with a DMS because you can use keyword searches.

Using a DMS also adds additional security to your document storage because you get customizable access controls.
These controls allow you to quickly and easily change permissions to allow or restrict access to any documents stored in the system.
Some services also provide data encryption, version control, and redaction services to give you as much power over your stored documents as possible.
Cloud Storage
Cloud storage is another secure and convenient electronic storage option for small businesses that cannot afford to maintain on-site storage infrastructure,
Although cloud storage services do not offer all of the same services as a DMS, like keyword searching and access control, they do offer a cost-effective way to store your electronic records. Good cloud storage providers will still provide encryption, collaboration, and remote access capabilities.
Do You Have Large Documents That Need to Be Scanned and Stored?
Record Nations can help you find the best records storage and scanning services for your needs. To get started, fill out the form on the right or give us a call at (866) 385-3706 for a free no-obligation quote from service providers in your area.