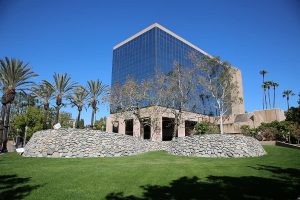 Document shredding and hard drive destruction services are an essential part of the document management process. It helps protect personal and business information from getting exposed.
Abstaining from properly destroying your documents can result in identity theft or reputation sabotage. Take the extra step after scanning the documents by having them properly shredded.
Our

 Document Shredding Services
Record Nations offers mobile shredding and offsite shredding in the Anaheim area. We can assist you with many things, including:
Setting up a program to provide weekly, monthly, or annual shredding services
Shredding your documents after you scan them
Managing and disposing of inactive documents that are past their specific required retention times
Cleaning and disposing of non-critical documents in your storage room or file room before you start your scanning project or store your documents offsite.
Our Hard Drive Destruction Services
If electronics are not properly destroyed, the information can still be recovered in the future. On the other hand, the data is at risk for data exposure and identity theft. It's critical to properly destroy the hard drives, and this will ensure the data is gone forever.
There are several ways to dispose of your hard drives including:
Hard Drive Shredding– Get your hard drives picked up in a secure bin and shredded into pieces. This eliminates the chance of extracting data from the platters inside the drive.
Hard Drive Degaussing– Our local professionals use machines with high-powered magnets to scramble the information on your drives. After that, this makes it impossible to recover or retrieve any files.
Hard Drive Crushing- We punch a hole and crush the drive. This shatters the platters and makes them completely unrecoverable.
Moreover, our Anaheim local destruction companies offer regularly scheduled pickups and a secure chain of custody.
Protect Your Data With Shredding & Destruction Services in 

Anaheim
Start the process with a free quote from a local document destruction provider today. Fill out the form or give us a call at (714) 203-6027. Our reliable and secure partners are standing by ready to help you.
Record Nations

Anaheim

Location
Record Nations Anaheim
751 S Weir Canyon Rd #157
Anaheim, CA 92808
(714) 203-6027
anaheim@recordnations.com
Our normal operating hours are Monday-Friday from 9:00 AM to 6:00 PM, Saturday from 9:00 AM to 4:00 PM, and Sunday from 11:00 AM to 3:00 PM.
Record Nations Anaheim proudly services the following cities throughout the greater Anaheim area:
Apple Valley | Beverly Hills | Burbank | Camarillo | Cathedral City | Chatsworth | Chino | City of Industry | Claremont | Corona | Costa Mesa | Culver City | Gardena | Glendale | Hemet | Hollywood | Huntington Beach | Irvine | Laguna Hills | Laguna Niguel | Lancaster | Long Beach | Los Angeles | Manhattan Beach | Mission Viejo | Monterey Park | Murrieta | Newport Beach | North Hollywood | Ontario | Orange | Palm Springs | Pasadena | Riverside | San Bernardino | San Juan | Capistrano | Santa Ana | Santa Monica | Seal Beach | Sherman Oaks | Simi Valley | Temecula | Thousand Oaks | Thousand Palms | Tustin | Valencia | Van Nuys | Ventura | Walnut | Westminster | Whittier | Winchester | Woodland Hills