All companies should have a comprehensive document management plan to help keep their organization tidy and efficient.
Document management procedures encompass a variety of elements including managing active files, delegating file access, creating and educating employees on document retention schedules, and outlining document disposal techniques.
A healthy and sustainable document management plan will provide clear steps for employees, outlining exactly how to handle paperwork at every stage in its life cycle.
At the end of a document's lifespan, companies can choose to store inactive files onsite or offsite, or to destroy and toss them. Here we'll focus on the document destruction process.
Document Destruction
All business documents have an expiration date after which they should be destroyed.
Besides that, as you transition to electronic document management, you should shred your scanned papers so they don't fall into the wrong hands.
To keep offices organized and private business information safe, every business should have a go-to document destruction process.
Simply throwing away old files without destroying them can get a company in serious trouble. According to several laws, including HIPAA and FACTA, businesses are responsible for keeping the private information of employees and customers safe.
Here are some guidelines for integrating document shredding into your document management plan: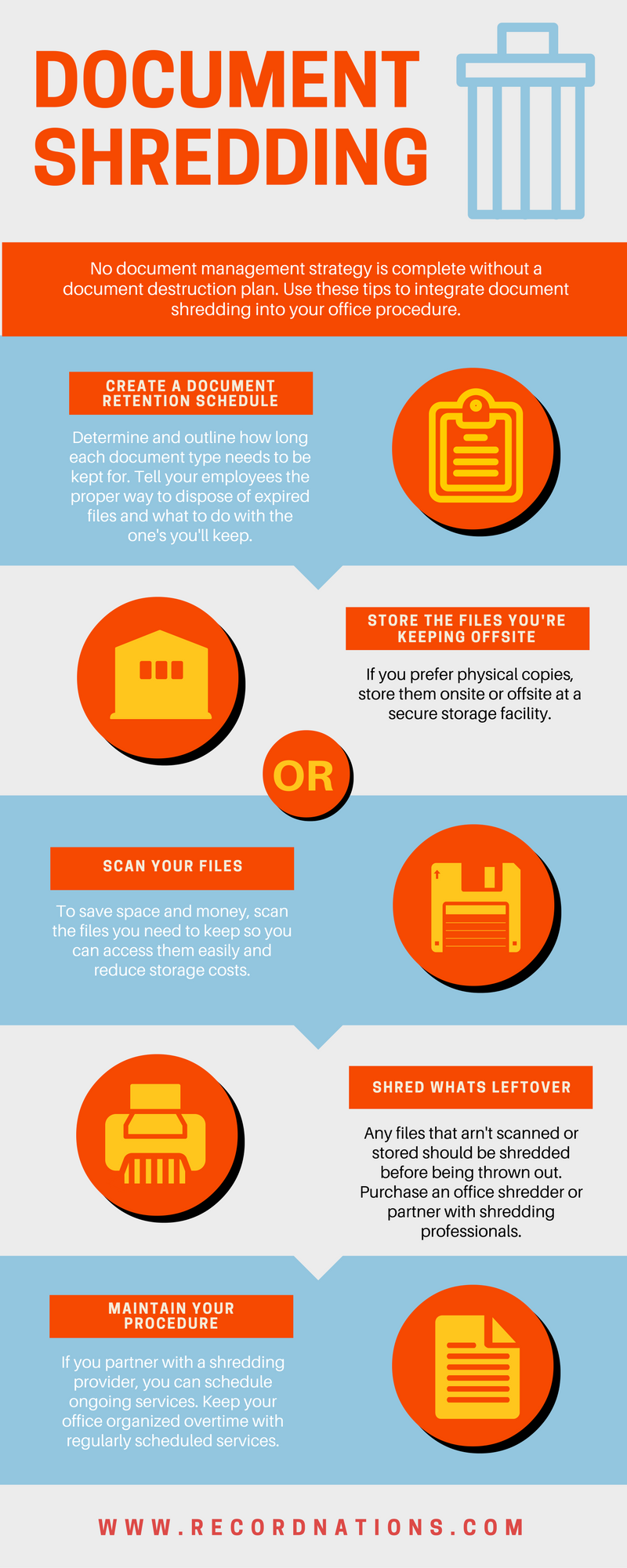 Ready to Organize Your Office? Get Free Quotes on Document Management Services
At Record Nations, we understand that businesses need to stay organized to stay efficient. We can help you keep your office clean and tidy with document management services and document shredding services.
Call us today at (866) 385-3706 or fill out the form on the right for free quotes.