Shredding documents is often seen as an optional task but it is an absolute necessity to shred documents to protect not only your business, but your customers as well. Whether you have recently converted to a DMS and no longer need physical copies, or you simply have documents that have reached their retention period, the documents should be securely disposed of using a shredding service.
Choosing the right shredding service depends on an array of factors including, but not limited to; volume of documents, recurring or one-time services, and if you need to witness the shredding.
Document Shredding Services
Record Nations works with several types of document destruction companies that offer their customized services for any project size and schedule requirements. Use the links below to learn more about each of the service options.
Mobile shredding brings the shredding directly to your location with an industrial shredder in a secure, mobile truck.
Your papers are shredded on-site while you watch, whether witnessing the destruction is required by law or for personal reassurance.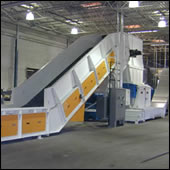 For high-volume shredding projects, off site shredding service is the ideal option that is both secure and convenient.
Lockable bins store your documents at your location until they are ready to be picked up and transported to an off site shredding facility.
All your papers are combined with thousands of others and shredded, and then properly recycled.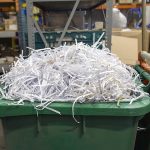 Shred Events allow community members and clients of your business to safely dispose of their files. A mobile shred truck is parked at the event to destroy documents onsite.
Partner with Record Nations to host a community shredding event to promote your brand within the community, creating lasting relationships with future clients. Our Shredding Events specialist guides you through the entire process, making sure you have all the resources and information to make your shredding event a success.
Get Free Quotes on Document Shredding Services from Record Nations
Record Nations works with local document shredding companies to bring you secure, convenient and affordable shredding services. We offer free quotes from destruction services in your area that fit your shredding needs.
To get started, fill out the form on the page or give us a call at (866) 385-3706. We will contact you in just minutes with free quotes to choose from.