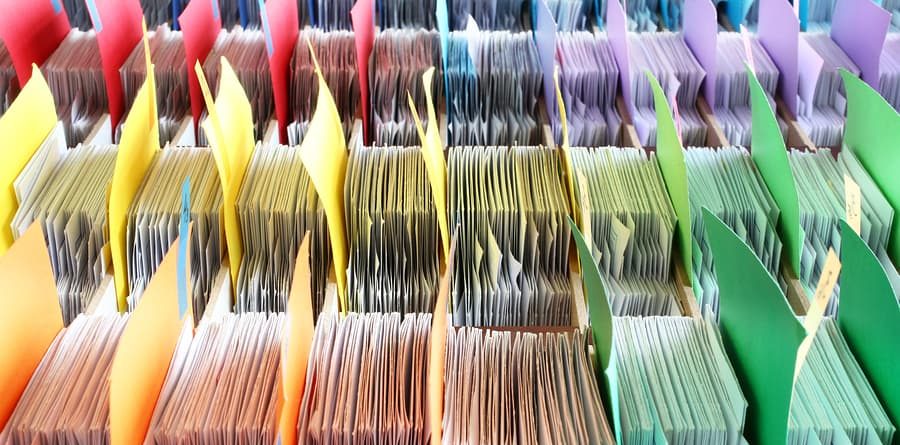 Records management and information governance are two terms with similarities in their responsibilities and principles yet are executed very differently.
Video Transcript
Recognizing the Difference
The terms "records management" and "information governance" are often used interchangeably.
While the two do have similar purposes, there are also clear distinctions between them.
Understanding records management versus information governance is an important part of creating an overall information management policy.
Definitions
Information Governance defined by ARMA:
"A strategic framework composed of standards, processes, roles, and metrics that hold organizations and individuals accountable to create, organize, secure, maintain, use, and dispose of information in ways that align with and contribute to the organization's goals."
Records Management defined by ARMA:
"Records management is the systematic management of records and information through its various life cycles. It includes the analysis, design, implementation, and management of manual and automated systems regardless of format or medium."
Working in Tandem
Information governance deals less with doing day-to-day work and more with strategizing and planning for how information should be organized, managed, and secured.
Records management on the other hand is the actual implementation of an information governance strategy.
It involves the practical aspect of managing records throughout their lifecycle and carrying out information governance policies like security, retention, and destruction of records.
Information Governance
Information governance (IG) involves organizing and creating an organization-wide information management program.
Remembering the word governance is one of the easiest ways to remember its difference.
Like a governing body, IG "governs" all the parts of information management—including records management.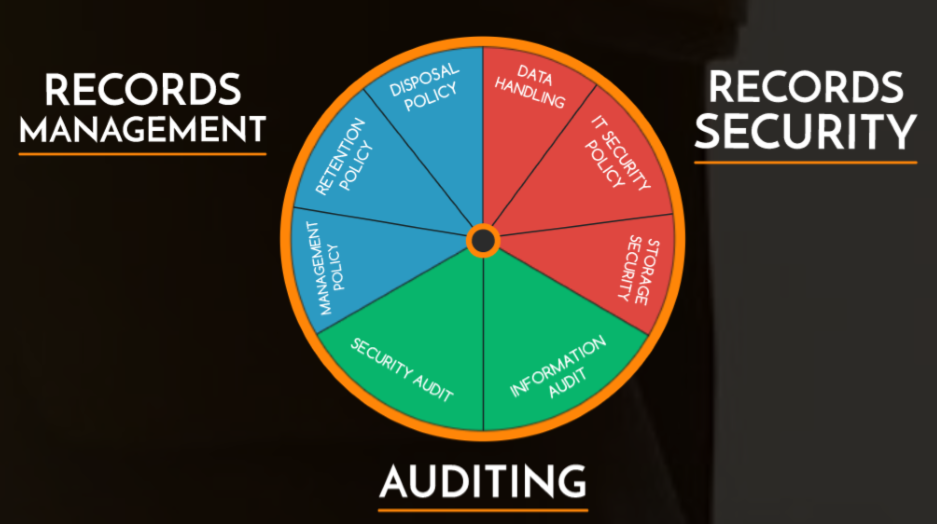 Records Management
Records management falls under the larger umbrella of information governance.
It focuses specifically on how records are handled through their lifecycle, and is the execution part of an IG policy.
Records management involves implementing processes or systems that direct and control an organization's information, including policies for records retention and disposal.
Records Storage and Retention
Proper implementation of a records retention policy while documents are stored is a key component of records management programs.
Laws like HIPAA and OSHA have specific retention periods for different types of information, and it's important these are laid out in an IG policy to ensure retention is a part of the records management process for legal protection.
When records are stored at offsite facilities tracking systems can monitor retention for designated records boxes, and with document management system software automated retention tracking can also be configured.
Inactive Record Disposal
Laws including HIPAA and FACTA also have requirements on how records are disposed.
When they reach the end of their lifecycle, the records must be completely destroyed, with "indecipherable" being the key term in requirements.
Shredding documents and electronics is one of the most common disposal options, as it leaves information unrecoverable. Shredding services also provide Certificates of Destruction, which serve as a proof of compliance with disposal regulations.
Have a Plan for Records Management?
Whether you're looking for storage & retention tracking or need help finding a cost-efficient disposal option, visit Record Nations for help with creating your digital and paper records management programs today.
To get free quotes in minutes, fill out the request form or give us a call at (866) 385-3706.