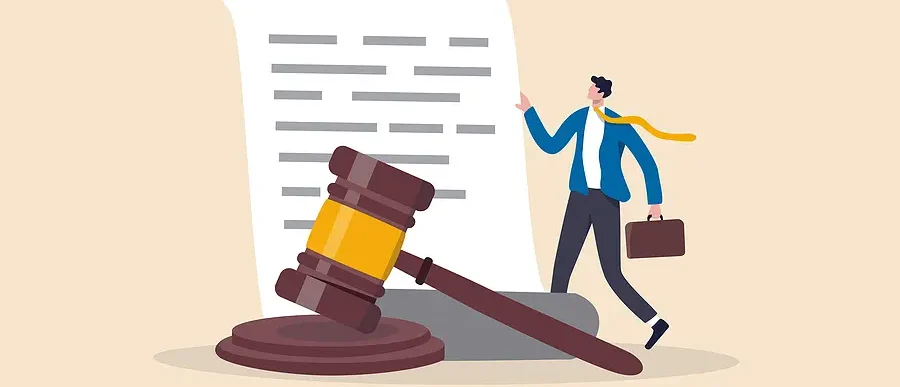 Legal documents contain all kinds of sensitive information from personal data to financials and everything in between. Lawyers are often required to share their documents with opposing counsel, regulatory agencies, the courts, and government records; but still have an obligation to protect client privacy. Redaction allows legal teams to remove certain information from otherwise disclosable records.
If done properly, redaction should leave no trace of the private information that was present before the process. Redaction prevents identity theft and other types of fraud, as well as protects legal professionals from penalties and fines for failing to protect the privacy of any party involved in their litigation or other proceedings.
Redaction Defined
In law, "redaction" is the process of removing information from a document or other forms of media before publication or distribution. It is a careful process that uses tools to blackout, obscure, or mask sensitive data.
Redaction is commonly used for court documents and government records to protect privacy while preserving public access to information. What does redacted mean in law? It is critical in legal proceedings to prevent unintended disclosure while maintaining integrity in the legal process.
Information Requiring Redaction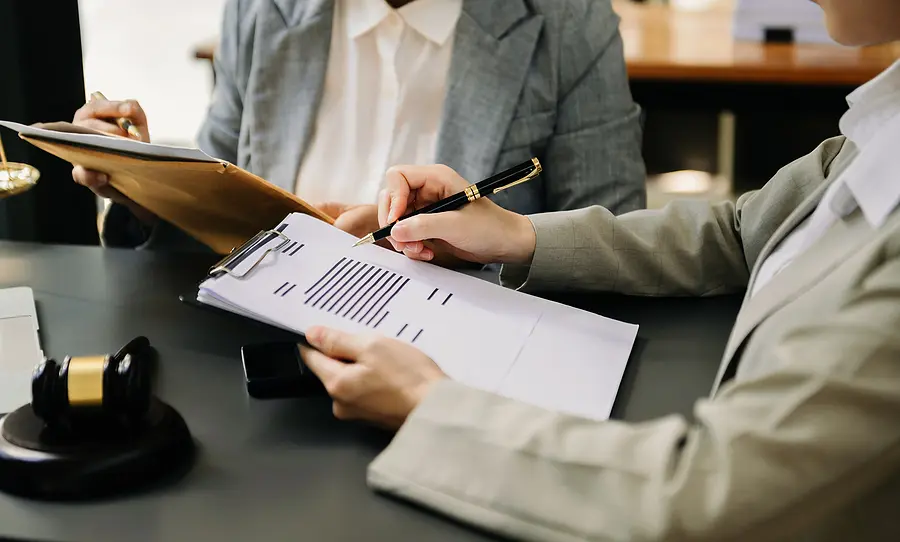 Federal Rule of Civil Procedure 5-2 requires the redaction of personally identifiable information (PII), privileged information protected under attorney-client privilege, and confidential information that involves intellectual property or trade secrets. 
Here are some examples of commonly redacted information:
Social Security numbers (the last four digits may remain)
Financial account numbers (the last four digits may remain)
Date of birth (the year of birth may remain, not the month or day)
Home address (city and state may remain in criminal cases)
Any details relating to minors (minors may be referred to by initials)
Informant names
Any other unique identifiers
Unsafe Redaction
Redacting paper documents can be done by physically cutting out text, but obviously, that is no longer common practice. The redaction of electronic documents is more complicated. Many methods can be used to remove information, but not all techniques are effective.
Here are some examples of UNSAFE redaction methods:
Changing the text color to white – Though the words may seem to disappear, it is easy to reverse the color change and reveal any hidden information.
Deleting words or sections – Electronic documents track revision history known as "metadata." Anyone with access to the document can view text that was previously deleted or changed, even after it has been converted to PDF.
Using comment or highlighting tools to blackout text – Basic text tools can be used to cover sections of text you would like to hide, but they can easily be reversed, exposing sensitive information.
Using tape or opaque marker – On physical documents, dark tape or marker may be used to black out text before turning the document into a PDF. Today's scanners are sensitive enough to reveal covered words during the conversion process.
How to Properly Redact Documents
Redaction best practices are to use tools specifically designed for document redaction. This can be done manually within programs like Microsoft Word or Adobe Acrobat; or automatically with redaction software and services.
Manual redaction tools can be highly effective but are susceptible to human error. Accidental changes or missed information can lead to many potential issues. Redaction software works with optical character recognition (OCR) to scan and convert your documents into readable text. The text is then run through the software to identify sensitive information and remove it.
Proper redaction is critical for legal professionals and should be completed with confidence. Professional redaction services use secure redaction software and handle your documents with complete confidentiality. Record Nations uses a "document sanitization" process that uses both a manual and automatic review. You can trust us to remove all private information while maintaining the overall context of your documents.
Find Document Redaction Services Near You
Record Nations provides expert document redaction services across the country. We will instantly connect you with providers in your area when you call (866) 385-3706 or fill out the form. Our knowledgeable staff will help you find the right services to fit your needs and send you free quotes on local redaction services.