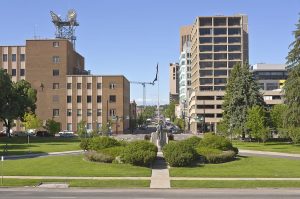 Storing your documents at your location can be a hassle, and can take up valuable space that you otherwise could use better. To save that space for better use Record Nations Boise offers a variety of document storage options.
Our network of providers offers physical offsite storage of documents, and cloud-based document storage services, and can even set you up with a document management storage service that is compatible with your current software.
Our experts can help guide you with their expertise through this project, helping you choose the right storage for your business needs.
Document Storage Services in Boise
Below are a few of the most popular services that we offer throughout the area. We can connect you to the correct provider for the service you want. If you do not see a service listed, click here to view our comprehensive list of document management services.
If your business needs to retain records due to a retention schedule or to put off a scanning project, Record Nations Boise offers a secure, physical offsite storage facility. This facility will help you to avoid the hassle and clutter of unwanted paper files.
To preserve the document and files, all facilities are climate controlled and they always allow for document retrieval when you need it.
To help you better manage your electronic documents and records better, Record Nations offers cloud-based storage and services. These are documents that have already been scanned, tagged, and indexed.
Our cloud services allow for a reduction in costs as well as an increase in worker productivity because they have access to all documents at the click of a mouse. This allows them to quickly obtain the document they need without sifting through paper files or mismanaged computer files.
As a company that wants to increase its productivity, you should consider using a document management system software. This software allows for increased efficiency because all documents are automatically stored on the computer with easy access.
This system software also allows for employees to access the documents wherever their location is. This can improve productivity as well as increase morale because work will get done faster and better and allow for greater flexibility for the employees.
Get Free Quotes on Document Storage Services in Boise
Our experts will help you with your document management today. To get started give us a call at (208) 712-4293 or fill out the form to get your free storage service quotes.
Record Nations Boise Location
Record Nations Boise
619 W Main St


Boise, ID 83702


(208) 712-4293
boise@recordnations.com


Our normal operating hours are Monday-Friday from 8:00 AM to 5:00 PM
Record Nations proudly serves these cities throughout the Boise area:
Banks | Eagle | Garden City | Garden Valley | Horseshoe Bend | Idaho City | Meridian | Nampa | Ola | Placerville | Star | Sweet